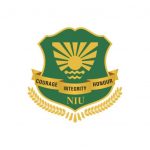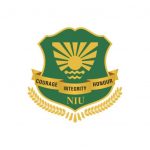 Department of physiotherapy
Department of Radiology & Imaging
ABOUT SNHS
The ultimate aim and objective of the NIU, School of Nursing and Health Sciences is to train Nurses, Therapist and Technicians to work in a variety of settings, including the hospital, community, sports, business sector, home health care and laboratories.
In order to meet its obligation in teaching, research, scholarly activities, practice of service, NIU School of Nursing and Health Sciences strives to maintain high quality faculty who are excellent teachers and expert practitioners, whose contributions are remarkable in the field of health care.
The Department of Nursing and Health Sciences beliefs in the concepts of caring relationships, compassion and evidence based practice which serves as the foundation of Health care system at NIU. The seamless and consistent care throughout the health system resulting in a safe healing environment leading to excellent outcomes.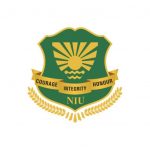 SYNAPSE 2017
NATIONAL CONFERENCE ON ''EMERGING TRENDS IN PHYSIOTHERAPY'' SYNAPSE 2017, CHITKARA UNIVERSITY, PATIALA PUNJAB on 26 th &27 th october'17
In today's fast emerging day to day life, there are many health issues arising day by day, this National conference was conducted in the motive of introducing and discussing advanced and emerging trends in Physiotherapy.
The 3 rd national conference of synapse was held at Chitkara University, in which our BPT students participated. The students were escorted by Dr. N.H. Simon (Director SON&HS), Dr. Mohd Asif, Dr. Sakshi Arora, Ms. Jainish Sagar.
The conference was focused on emerging trends in physiotherapy in which various delegates, senior physiotherapist, students from various colleges were invited.
We were extremely delighted that our School of Nursing and Health Sciences was awarded 3rd place in the scientific paper and poster presentation out of 90 competitors from 14 Universities and 50 Institutions
The event came to an end by the felicitation of various delegates, professors, researchers, and the director of the various colleges.
It brings me an immense pleasure to inform you that, we School of Nursing & Health Sciences along with faculties and students had the opportunity to participate in the OMPT International Conference 2018 held at Jamia Millia Islamia,​​ New Delhi in which i was awarded for outstanding contribution in the field of Physiotherapy.
Our students were also awarded medals (gold, silver and bronze) respectively for curricular, co-curricular and extracurricular activities.
We also won 2nd place in paper presentation titled " Geriatric Falls"  and 3rd place in poster presentation titled " A Systemic condition of Sacroilitis" .
The students also participated in the quiz competition and on spot debate. The faculties also voluntarily participted in the panel discussion and other onstage activities.
Courses & Fee Structure
FEE PER SEMESTER
Note:
*An additional INR 1000 to be paid per semester as per Activity Fee
*Scholarships are on the Tuition Fee only.
Non-Sponsored
Minimum age limit applicable for Nursing Programs (17-35 Years).
Uniforms would be provided by the University.
Original Documents should be submitted in the School till the course completes. It is mandatory.
Faculty profile
SCHOOL OF NURSING & HEALTH SCIENCES
Prof. Dr. N.H.Simon
Director
Ph.D (Pediartic), M.Sc(Pediatric Nursing), B.Sc
Deparment Of NURSING

| | |
| --- | --- |
| NAME : | Mr. Ketan Sharma |
| Qualification : | M.Sc (Community) |
| Designation : | Head of Department |
| Department : | Nursing |

| | |
| --- | --- |
| NAME : | Ms Shivani Sharma |
| Qualification : | M.Sc (Pediatrics) |
| Designation : | Asst. Professor |
| Department : | Nursing |

| | |
| --- | --- |
| NAME : | Ms Anita |
| Qualification : | MSc (psychiatry) |
| Designation : | Asst. Professor |
| Department : | Nursing |

| | |
| --- | --- |
| NAME : | Ms Uma Chandel |
| Qualification : | BSc Nursing Hons |
| Designation : | Nursing Lecturer |
| Department : | Nursing |

| | |
| --- | --- |
| NAME : | Ms. Jainish Sagar |
| Qualification : | BSc Nursing Hons |
| Designation : | Nursing Lecturer |
| Department : | Nursing |

| | |
| --- | --- |
| NAME : | NIDHI |
| Qualification : | Msc Nursing (Obstertic and Gynaecology) |
| Designation : | Assistant professor |
| Department : | Nursing |
| School : | School of Nursing and Health Sciences NIU |

| | |
| --- | --- |
| NAME : | YASHSWI CHAUHAN |
| Qualification : | M.SC NURSING (MEDICAL SURGICAL) |
| Designation : | Assistant professor |
| Department : | Nursing |
| School : | School of Nursing and Health Sciences NIU |
Deparment Of BMLT

| | |
| --- | --- |
| NAME : | Ajab Singh Chaudhary |
| Qualification : | BMLT, MLT, M.Sc. Medical Microbiology |
| Designation : | HOD |
| Department : | Deparment Of BMLT |

| | |
| --- | --- |
| NAME : | Ms. Jyoti Chaudhary |
| Qualification : | MSc. Biochemistry |
| Designation : | Asst. Professor |
| Department : | Medical Lab Technology |

| | |
| --- | --- |
| NAME : | Mr. Manish Sharma |
| Qualification : | MLT |
| Designation : | Asst. Professor |
| Department : | BMLT |
Deparment Of Physiotherapy

| | |
| --- | --- |
| NAME : | Prof. Senthil P Kumar |
| Qualification : | MPT (Musculoskeletal & Manual Therapy), Ph.D (Manipal University, Manipal) |
| Designation : | Professor and Head of Department |
| Department : | Physiotherapy Department |

| | |
| --- | --- |
| NAME : | Dr. Raj Sharma |
| Qualification : | BPT, MPT (Neurology) |
| Designation : | Asst. Professor |
| Department : | Physiotherapy Department |