ABOUT SNHS
The ultimate aim and objective of the NIU, School of Nursing and Health Sciences is to train Nurses, Therapist and Technicians to work in a variety of settings, including the hospital, community, sports, business sector, home health care and laboratories.
In order to meet its obligation in teaching, research, scholarly activities, practice of service, NIU School of Nursing and Health Sciences strives to maintain high quality faculty who are excellent teachers and expert practitioners, whose contributions are remarkable in the field of health care.
The Department of Nursing and Health Sciences beliefs in the concepts of caring relationships, compassion and evidence based practice which serves as the foundation of Health care system at NIU. The seamless and consistent care throughout the health system resulting in a safe healing environment leading to excellent outcomes.
Courses & Fee Structure
Note:
*An additional INR 1000 to be paid per semester as per Activity Fee
*Scholarships are on the Tuition Fee only.
Non-Sponsored
Minimum age limit applicable for Nursing Programs (17-35 Years).
Uniforms would be provided by the University.
Original Documents should be submitted in the School till the course completes. It is mandatory.
FACULTY PROFILE
SCHOOL OF NURSING & HEALTH SCIENCES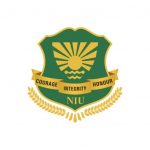 Prof. Dr. N.H.Simon
Director
  Ph.D (Pediartic), M.Sc(Pediatric Nursing), B.Sc
| Faculty Name | Qualification |
| --- | --- |
| .Raj Kumar Sharma | MBA(Hospital Management),MBA(HR),MPT(Neurology),BPT |
| Shahin Naz Jamali | MPT(Ortho.),BPT |
| Uma Chandel | B.Sc (Nursing) |
| Liji Chaudhary | B.Sc (Nursing) |
| Rashmi Maurya | MPT(Ortho.),BPT |
| Imran Khan | B.Sc (Nursing) |
| Shruti Chauhan | B.Sc (Nursing) |
| Mohd. Asif | MPT(Sports),BPT |
| Sangeeta Sharma | MPT(Neuro),BPT |
| Sakshi Arora | MSc,B.Sc (Nursing) |
| Anita Rani | MPT(Cardio),BPT |
| Shivani Sharma | M.Sc(Psychiatric),P.B.Bsc |
| Bhawna Sharma | M.Sc(Pediatrics),B.Sc(Nursing) |
| Deepti Kukreti | P.B.B.Sc(Nursing),GNM |
| Jainish Sagar | P.B.B.Sc(Nursing),GNM |
| Gurleen Kaur | G.N.M,P.B.B.Sc (Nursing) |
| Richa Suri | MPT(Orthopaedics),BPT,B.Sc(Life Sciences) |
| Shilpa Katoch | M.Sc(Nursing),P.B.B.Sc,G.N.M |
| Ajab Singh Choudhary | M.Sc(Medical Microbiology),Diploma(Clinical Pathology),BMLT |
| Jyoti Sharma | MPT(Neurology),BPT,PGDY(Yoga) |
| Yashswi Chauhan | M.Sc(Nursing),B.Sc(Nursing) |