REGISTRATION OPENS FOR GOVERNMENT BODY APPROVED DIGITAL MARKETING COURSE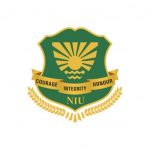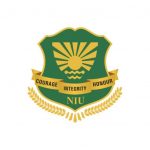 NOIDA INTERNATIONAL UNIVERSITY is inviting applications for a 100 hours Government Body Approved Certified Course in Digital Marketing, with internship and Placement assistance in the field of Digital Marketing.
Why Digital Marketing:
A :  Digital Marketing is the fastest growing Market:
A course focussed on the fastest growing Industry in the Market. As per the market reports, while all other industries are struggling with a growth rate of 5 to 10 %, digital media industry is booming high with 40% growth rate.
B :     A course for everyone – Digital marketing is one of those rare courses which can be taken up by any student from any stream.
The course helps students to gain:
Add-on Skill Set:Today, companies (specially startups) are looking for multi takers who can go beyond their "defined" skill set and can contributed in many other ways to organization. Multi Taskers are assets who always have a higher chance to grow in career than others.
Entrepreneurship: Digital Marketing is an affordable method of marketing with a clear ROI. For the students interested in entrepreneurship, digital marketing is a must as they will learn how they can take their service to masses without spending a fortune on brand promotion.
 Course Highlights:
–          100 Hour Course
–          15 Modules
–          Major Modules:
o   Digital Marketing Overview
o   SEO
o   SMO
o   PPC
o   Email Marketing
o   Affiliate Marketing
o   Analytics & Reporting
o   Course Fee after Discount: INR 12500 Only.
Why this Course?
–          The Course is certified by a Govt Approved body.
–          A Course in tie-up with an acclaimed digital marketing training institute located in Noida.
–          On-Campus Course. You do not have to go outside to learn Digital Marketing.
–          Access to lifetime e-learning course material on Udemy.
–          A course which offers you internship along with the course.
–          It is a course where placement assistance is offered for candidates.
–          In the course, students are taught to clear certification from google and Facebook like PPC Certification, etc.
–          The course has been designed keeping in mind the practical aspects of Digital marketing. A large portion of course is dedicated to hands on training.
–          Students will learn all modules of Digital Marketing starting from SEO to PPC.
–          Heavily Discounted ( 30,0000 -> 12,500). Similar courses in Market are more than INR 30,000.
–          Live Class Videos : youtube.com/thesharpbrain
For registration please contact at NIU ADMISSION / PLACEMENT CELL or write us back on Sidharth.singh@niu.edu.in  /Paritosh.garg@niu.edu.in
Contact no: 7840099632 / 7055317317.