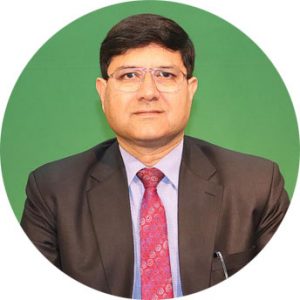 Mr Neeraj Sahani
Director Training & Placement
Mr. Neeraj Sahani currently holds the chair of Director Training & Placement at Noida International University. He brings with him a rich 30+ years of experience spread over in Corporate & Academics.
A six-sigma yellow belt certified professional he during his professional journey worked in various departments like Business Development, Learning & Development, Content creation, Training & Placement at various capacities.
His professional upbringing took place at some of the best Corporates like Cadila Laboratories, Sun Pharmaceuticals, Max New York Life, Bharti Axa & Premier Academic Institutions such as CU, IIMT University & MIET Group of Institutions
Having exposure of Corporate world & Academia both he identifies the missing links well & bridges the gaps easily.
Strengths he possesses are that he is a Profound speaker, a Career designer, Seasoned presenter & a Methodical planner & executer.
His expertise lies in Experiential learning methods & Adult learning methods that gives learners clarity in understanding & fast learning.
His Role & Responsibilities includes:
Creating a robust Training Architecture
SOP's such as Content development & Training delivery
Gap identification & bridging them.
Corporate & Alumni connect & relation building.
Training need identification (TNI) & analysis (TNA)
Placement activities (Guest lectures, Industrial visits, Internship & Placement drives)
Neeraj Sahani is earning the trust of students by creating a learning & competitive environment where they can Learn, Evolve & Succeed.