Approved by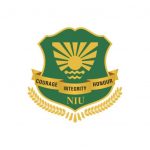 About SLLA
At School of Law and Legal Affairs of Noida International University the goal is to enrich legal education by providing an environment in which law students can begin to learn the art of lawyering by serving real clients, and can develop the habit of reflecting on how to improve themselves, the profession, and the legal system. The faculty members at School of Law and Legal Affairs (S.L.L.A.) are highly qualified and experienced and have advance degrees in Law from renowned Central and State Universities.
To foster an educational environment we allow the student to strive for the highest level of practice. We provide each student with a caseload that involves a varied group of problems, legal issues, and lawyering skills. Our professional emphasis is on "client-centered representation," in which the student lawyer focuses on the client's goals, rather than defining what the client needs; and treats the client as an effective collaborator in problem-solving. Our educational goal is to graduate lawyers who know what excellent legal practice should be; and who have developed a habit of thinking about the complexities of the law and the larger implications of the work they do, making them life-long learners.
The School of Law and Legal Affairs has continued to change to meet needs of students, clients, community, and the Law School. In particular, we are proactive about constantly assessing and revising our educational methods. The School of Law and Legal Affairs (S.L.L.A.) strives constantly to foster the best possible educational environment; still, in the end, it is the students who make their own education. Other regular features of S.L.L.A. are Moot Court, Legal Aid Clinic, Invited Talks, Conferences, Seminars, Workshops and Quiz competitions etc.
Law & Legal Affairs?
Law can be defined as the rules established in a community under the authority of the state or nation and applicable to its people. This could be in the form of legislation or of customs and policies which are acknowledged and enforced by judicial decision.
A lawyer is someone who studies Law and gains knowledge regarding all the rules and regulations. It is the lawyer's job to advise the people about the law and to also speak for them in court.
National Moot Court Competition, 2017
(24-25 th November. 2017)
On 24-25 th November, 2017 , School of Law and Legal Affairs- Noida International University, Greater Noida has successfully conducted Ist National Moot Court Competition centered around the proposition on medical negligence, Right to information and Constitutional Law . The function remained a memorable success with remarkable presence of Professor ( Dr. ) Manoj Kumar Sinha (Director, Indian Law Institute New Delhi ) as chief Guest during inaugural function and Justice Shiv Keerti Singh (Chairman TDSAT and former Judge- Supreme Court of India) as chief guest of valedictory function, both held on 24 th and 25 th November, respectively. Professor (Dr.) S K Singh (Ex- Vice Chancellor – Bhoj Open University) and Ms. Rajshri Rai (Editor in chief – APN News) remained guests of honour
throughout the inaugural and valedictory functions, respectively. The other renowned dignitaries from NIU side seated on the dias were Professor ( Dr.) Kum kum Dewan -Vice Chancellor- Noida International University , Prof. ( Dr. ) Jayanand- Registrar , Noida International University and (Dr.) Pankaj Dwivedi- Head, School of Law and Legal Affairs, NIU among others.
Dr.Pankaj Dwivedi heartedly welcomed the guests including Judges invited to assess mooting skills during all rounds of the competition and offered bouquets and momentos. While presenting the bouquet to the Chief Guest, Dr Pankaj Dwivedi highlighted achievements of The School of Law and Legal Affairs during recent previous years.
Professor ( Dr. ) Kum Kum Dewan , in her welcome note, highlighted positive steps of NIU's vision and recorded mission and vision of Noida International University's global education potential.
Around 250 persons including internal and external delegates, Moot Court observers, teams representing reputed Law colleges including Aligarh Muslim University, Symbiosis Law School- Noida, Harlal School of Law- Greater Noida, RIMT – Ludhiana and Noida International University etc have participated in making the event a grand success.
Symbiosis Law School- Noida was declared the winner team and Aligarh Muslim University's Law Department remained the first runner up team which were awarded Rs. 5100/- and Rs. 3100/- respectively and were also conferred with the Certificates and Trophy. Prizes under various other categories as Best Mooter, Best Moot Court Researcher etc were also distributed.
The event was appreciated by Dr Vikram Singh –Pro Chancellor of the Noida International University (Ex DGP Uttar Pradesh Police) and Ms. Preeti Kalra – Principal Staff Officer, Noida International University and The Vice Chancellor extended her deeply felt thanks and words of gratitude to all who
cooperated in successful organization of the event. The University Management resolved to conduct similar event on more grand level on annual basis and declared 2-3 November, 2017 as days when next National Moot Court Competition will be again organized.
Courses & Fee Structure
FEE PER SEMESTER
Note:
*An additional INR 1000 to be paid per semester as per Activity Fee
*Scholarships are on the Tuition Fee only.
FACULTY PROFILE
SCHOOL OF LAW AND LEGAL AFFAIRS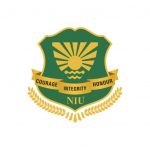 DR. PANKAJ DWIVEDI
Associate Professor
 Ph.D, LLM, LLB,BA
| Faculty Name | Designation | Qualification |
| --- | --- | --- |
| Mr. Arun Kumar Singh | Assistant Professor | LL.M, Ph.D.,LL.B |
| Ms.Vibha Srivastava | Assistant Professor | LL.M, B.A ,Ph.D(Pursuing) |
| Dr.Annu Bahl Mehra | Assistant Professor | Ph.D, LLM, LLB |
| Dr.Parantap Kumar Das | Assistant Professor | Ph.D., NET, MA, BA |
| Ms.Ritu Gautam | Assistant Professor | Ph.D(Pursuing), LLM, LLB |