School of Nursing is a premiere educational institute for nursing education in Delhi-NCR which offers career-oriented programs at nursing diploma and graduate levels. Noida International University, College of Nursing was established in the year 2011 under the trusteeship of Maruti Educational Trust. Affiliated to U.P. State Medical Faculty and is recognised by Indian Nursing Council.
The ultimate aim and objective of the NIU, College of Nursing is to prepare the Student Nurse for professional Nursing practices in a variety of settings available in our vast equipped 350 bedded Multi Specialty parent hospital (NIIMS) and affiliated hospitals such as Jaypee Hospital, Fortis Hospital, Apollo and Community exposure in various PHC's, CHC's and adopted villages under Unnat Bharat Abhiyan besides 100% placement in our parent Hospital and Affiliated Hospitals. 
The faculty of the nursing college accepts the responsibility to help the nursing students to adjust to new situations and provides them with opportunity, which contributes towards development of the student as a person, responsible citizen & competent practitioner.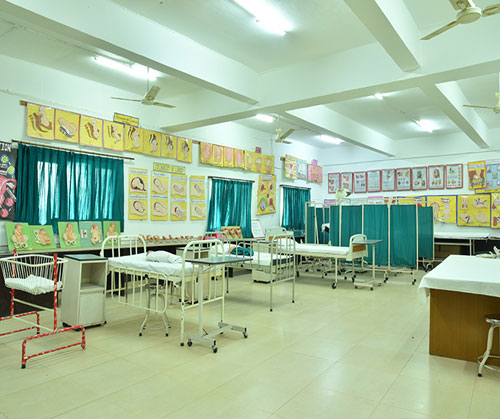 Accreditations:
B.Sc. Nursing, (Indian Nursing Council New Delhi and Noida International Univeresity)
GNM and ANM, (Indian Nursing Council (INC) and Uttar Pradesh State Medical Faculty (UPSMF).
"Education is not the learning of facts, but the training of the mind to think. Education is a shared commitment between dedicated teachers, motivated students and enthusiastic parents with high expectations" As the Dean, School of Nursing Noida international university I feel honoured and privileged to be part of an educational institution where every stakeholder is a learner and every day is an opportunity to learn and discover.
Prof. (Dr.) Dinesh Kumar
Programmes

DURATION

Eligibility

Fee Non-Sponsored

Fee Sponsored

Enquiry Now

BSc(Nursing)

4 Years

The minimum age for admission shall be 17 years on 31st December of the year in which admission is sought with 10+2 class passed with Science (PCB) & English Core/English Elective with aggregate of 45% marks from recognized board and Students appearing in 10+2 examination in Science conducted by National Institute of Open School with 45% marks.

60,500

Enquiry Now

General Nursing & Midwifery (Diploma)

3 Years

The minimum age for admission shall be 17 years on 31st December of the year in which admission is sought with 10+2 with English and must have obtained a minimum of 40% at the qualifying examination and English individually for any recognized board and 10+2 with English having 40% of marks in vocational ANM course from the school recognized by Indian Nursing council and 10+2 with English having 40% of marks in Vocational Stream-Health care Science from a recognized CBSE board/Centre. For disabled candidates: 3% Disability reservation to be considered and 5% is relaxed for SC/ST candidates.

44,000

Enquiry Now

Auxiliary Nursing & Midwifery

(Diploma)

2 Years

The minimum age for admission shall be 17 years on or before 31st December of the year and maximum age shall be 35 years with 10 + 2 in Arts ) and English Core/English Elective or Science or Health care Science - Vocational stream ONLY passing out from recognized Board.

35,000

Enquiry Now
Program Specific Objectives (PSO)
The students of B.Sc. Nursing shall be able to:
Demonstrate competency in nursing skills and technologies to provide quality nursing care in hospital and community setting.
Assume the responsibility to deal with any kind of disasters outbreaks and any emergency situation arising in the country in collaboration with other team
Prerequisite of the course (subject)
The course is designed to assists student to recall and further acquire the knowledge of the normal structure of human body, identify alteration in anatomical structure with emphasis on clinical application to practice nursing.
Program Outcomes (PO's
The graduates of B.Sc. Nursing shall be able to:
PO1: Engage in advance nursing practice based on the integration of knowledge from nursing, physical, biological, behavioral, humanity sciences including alternative system of medicine and ethical principles and professional code of conduct.
PO2: Demonstrate understanding of life cycle and other factors which effect health of individuals and groups.
PO3: Provide patient care based on steps of nursing process in the hospitals and community settings.
PO4: Demonstrate critical thinking skills in making decision in all situations in order to provide safe quality patient care.
PO5: Utilize advanced technologies such as artificial intelligence, patient information system, digital technologies used in patient care and diagnostic procedures in the hospital to ensure safe practices.
PO6: Provide comprehensive and holistic health care services in line with the national health policies and programme.
PO7: Collaborate with multidisciplinary health team and communicate effectively with individuals and groups, and members of the health care team in order to promote effective interpersonal relationship and team work.
PO8: Demonstrate leadership and managerial skills in nursing education, practice and innovative research to improve health care quality, safety and better patient outcome.
PO9: Design and apply culturally responsive patient centered, evidence based activities for health improvement of population.
PO10: Provide population focus care in community by incorporating the concept of health promotion, disease and injury prevention in all the settings of health care delivery system.
PO11: Participate in continuing education program such as workshops, conferences at national and international levels for self and professional advancement and engage in lifelong learning.
PO12: Conduct need based research studies and provide evidence based nursing care in the hospital and community setting.
Course Outcomes (CO's):
On completion of the course, the students will be able to
CO 1 : Describe anatomical terms.
CO 2 : Explain the general and microscopic structure of each system of the body.
CO 3 : Identify relative positions of the major body organs as well as their general anatomic locations.
CO 4 : Explore the effect of alterations in structure.
CO 5 : Apply knowledge of anatomic structures to analyze clinical situations and therapeutic applications.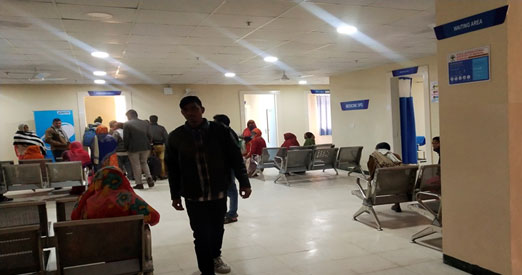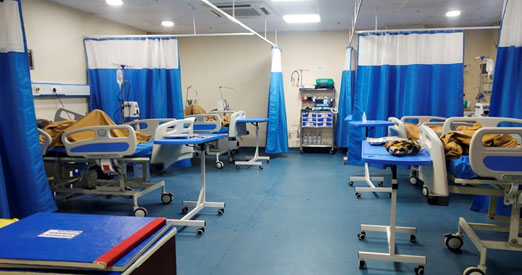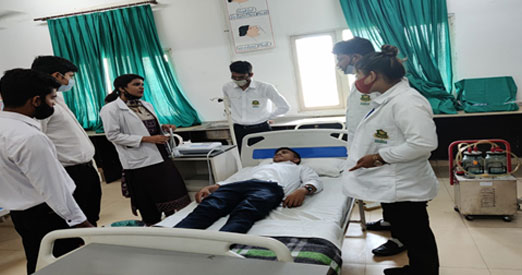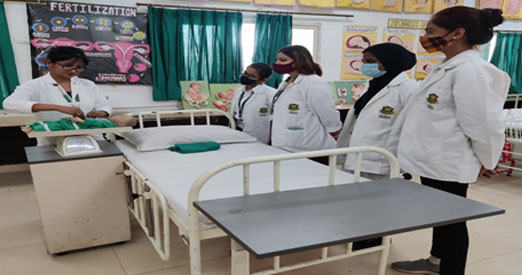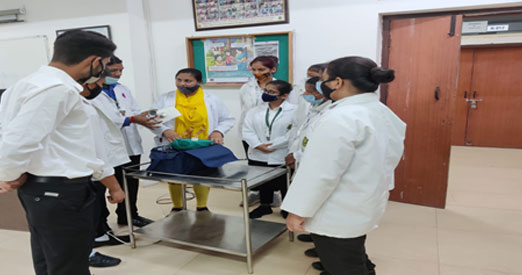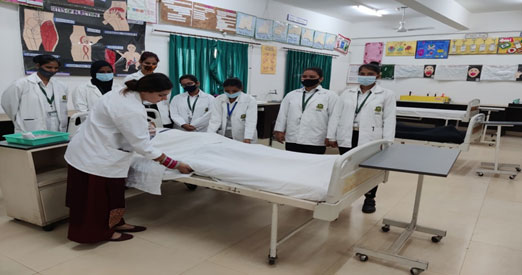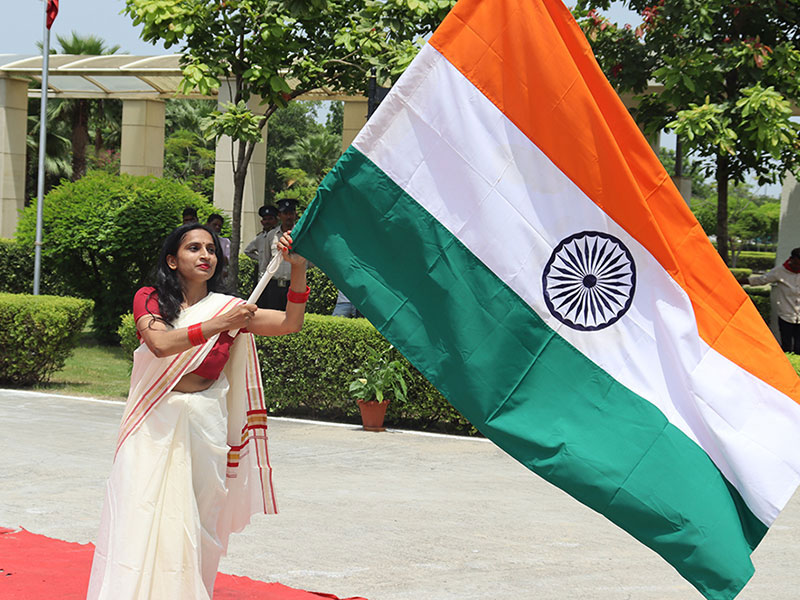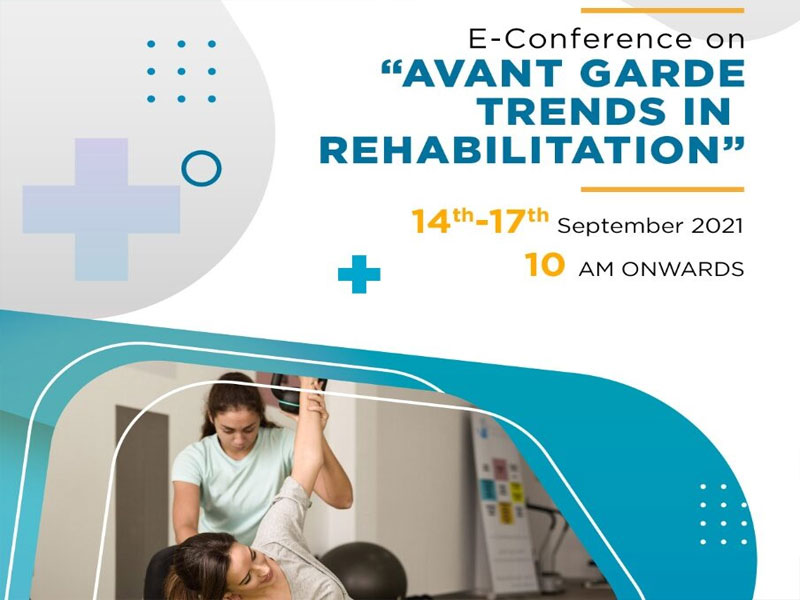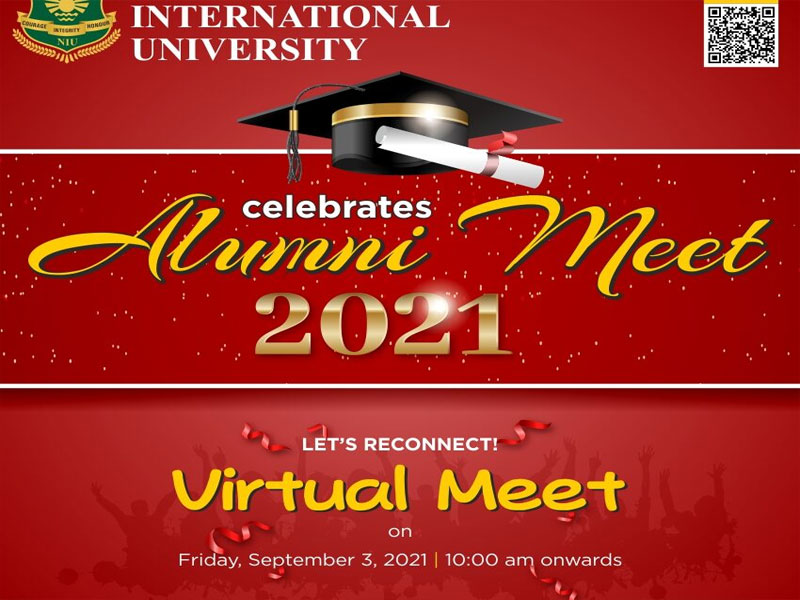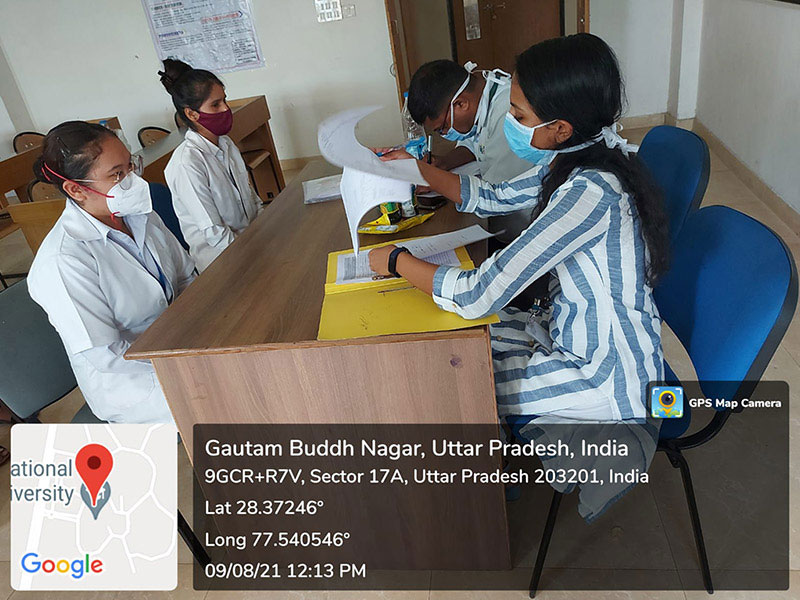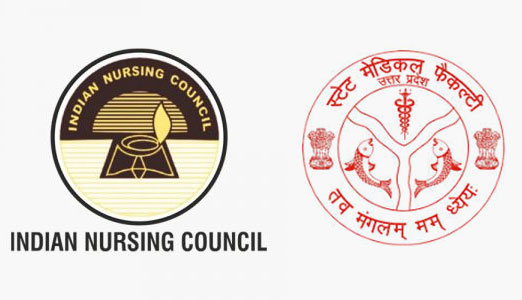 On campus clinical training in NIIMS Hospital & Medical college
Dean's Profile
Faculty Profile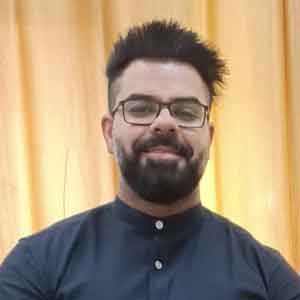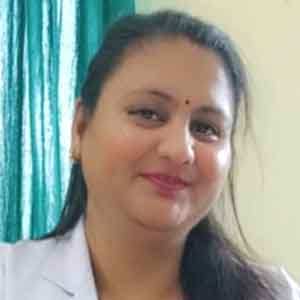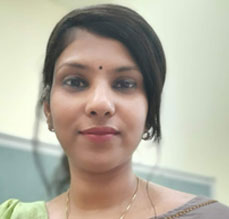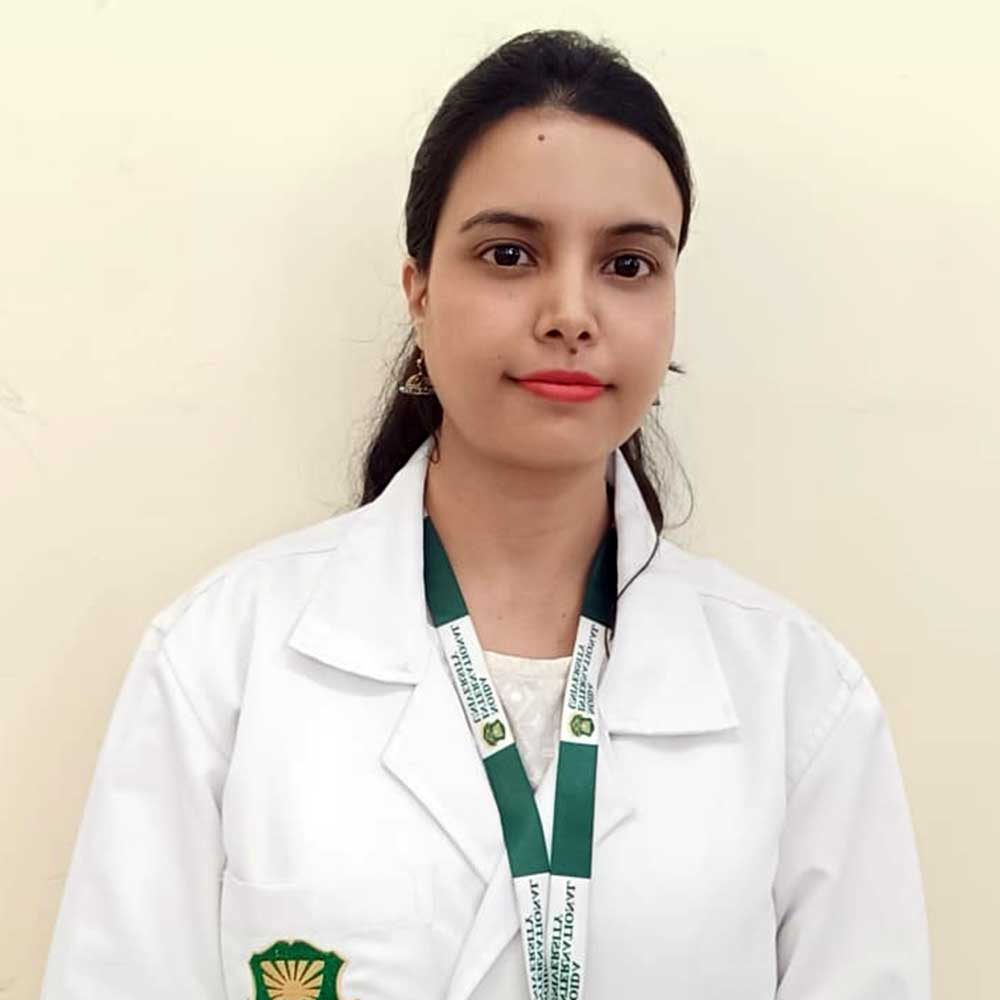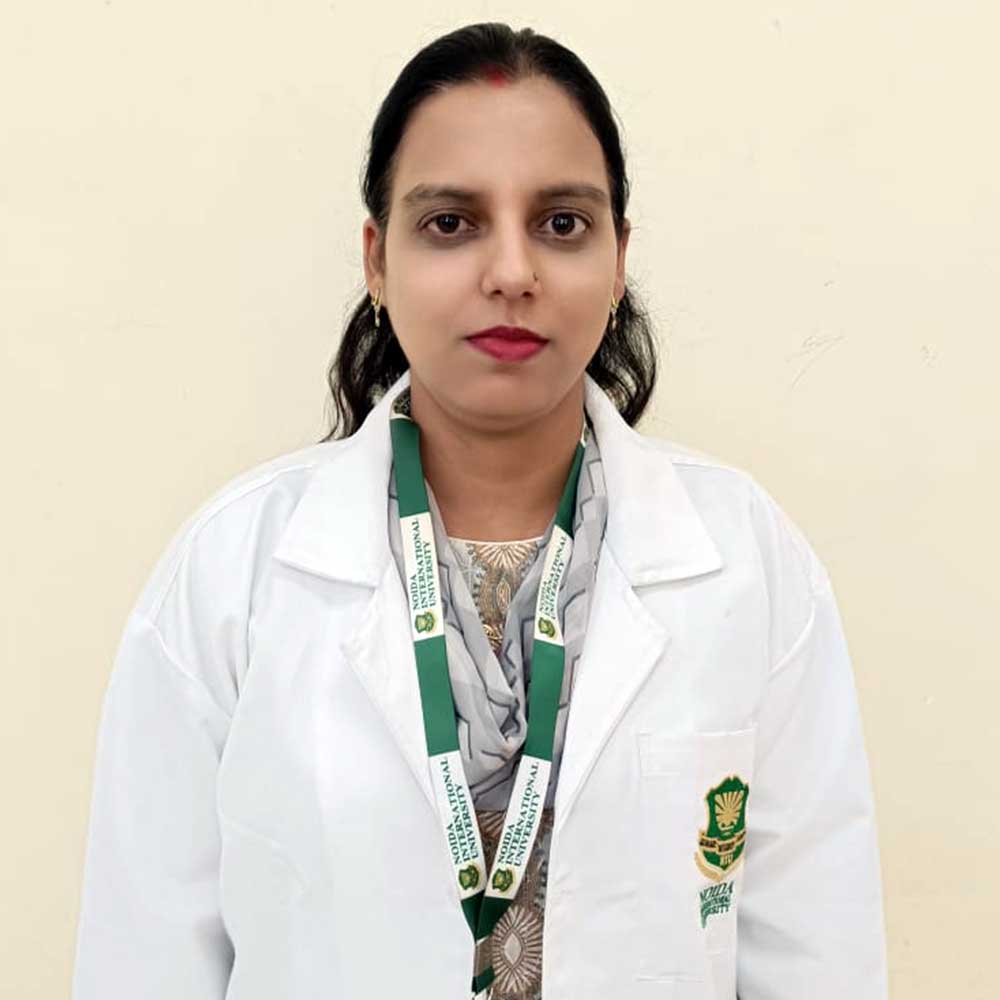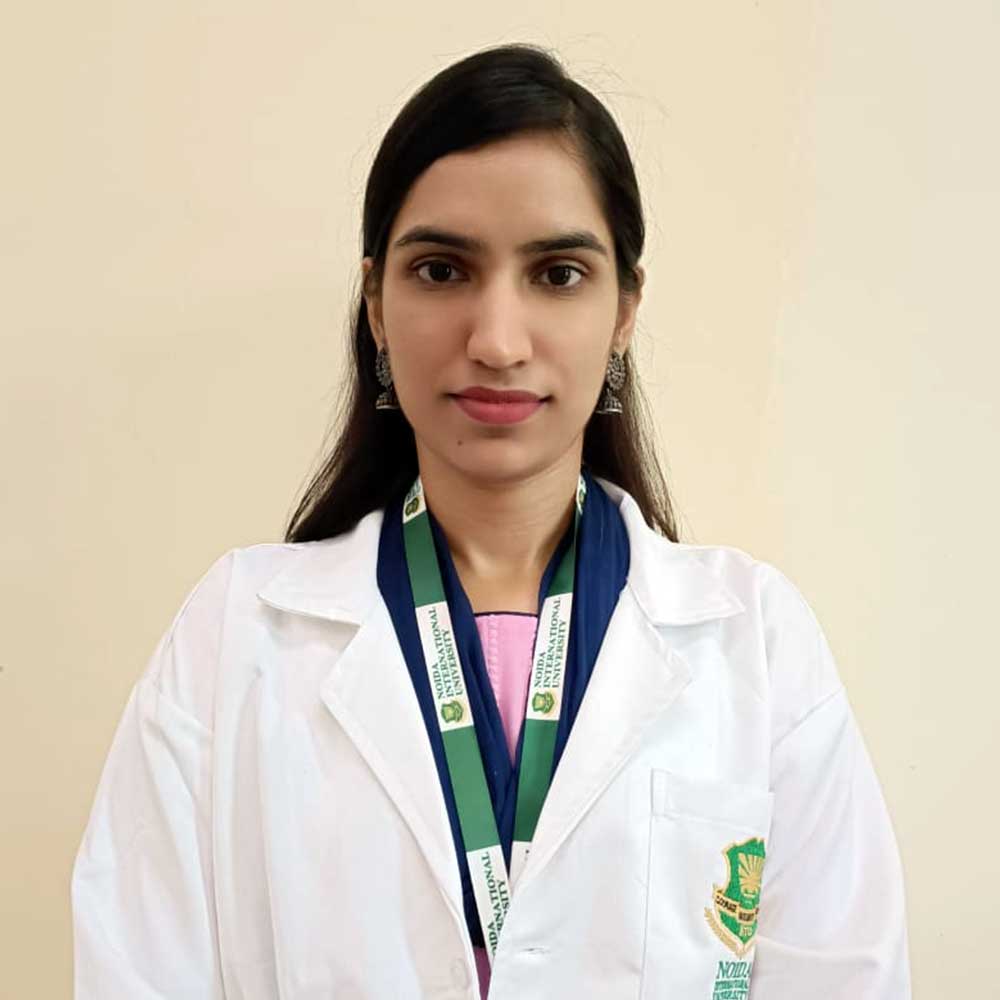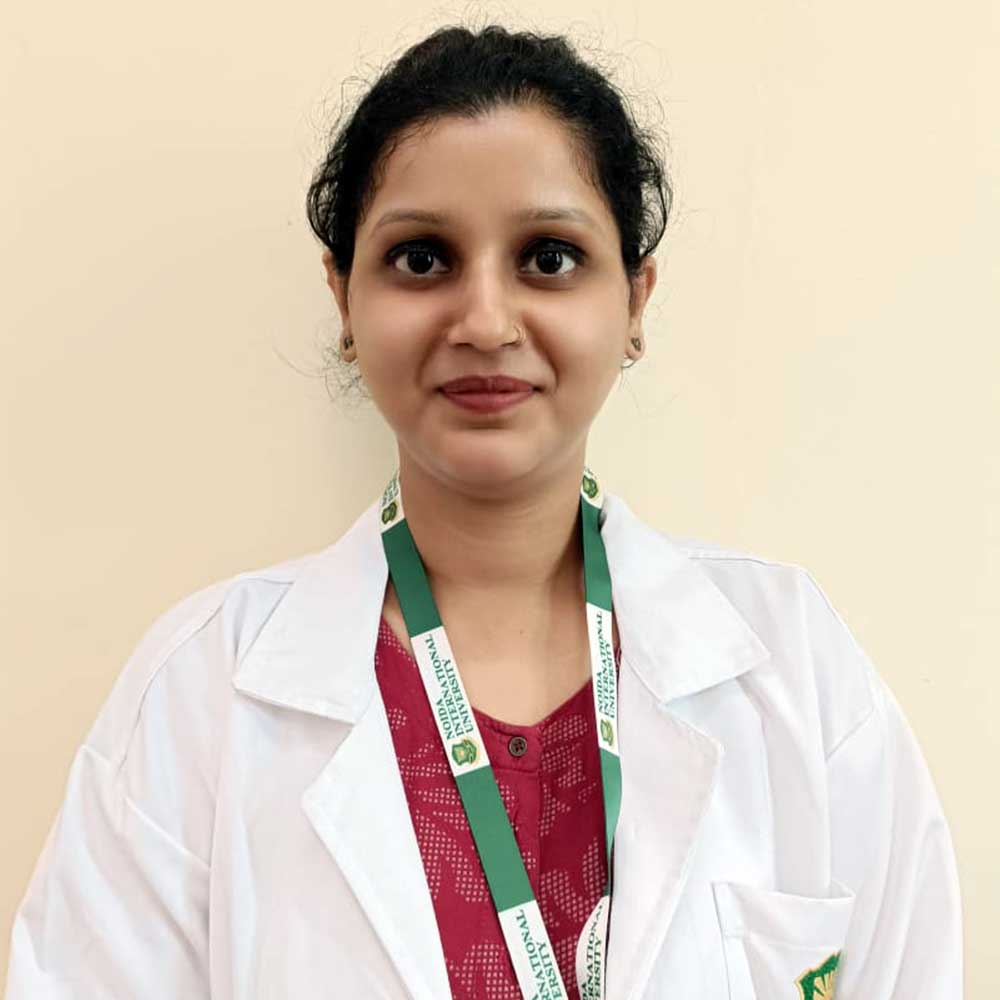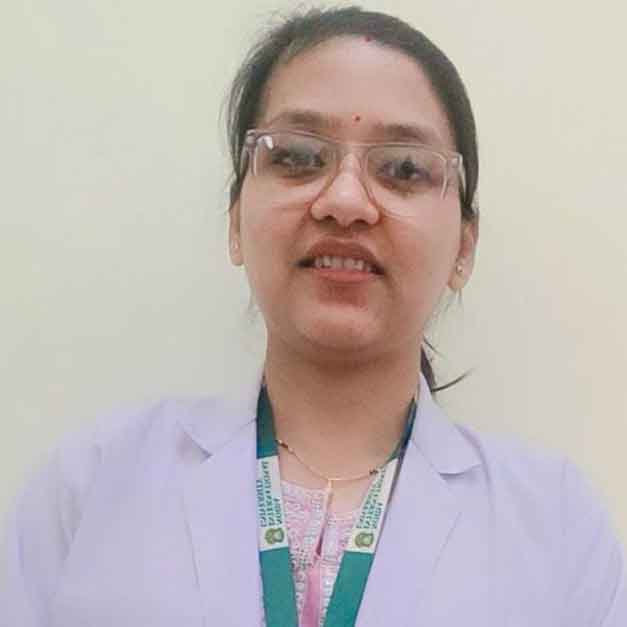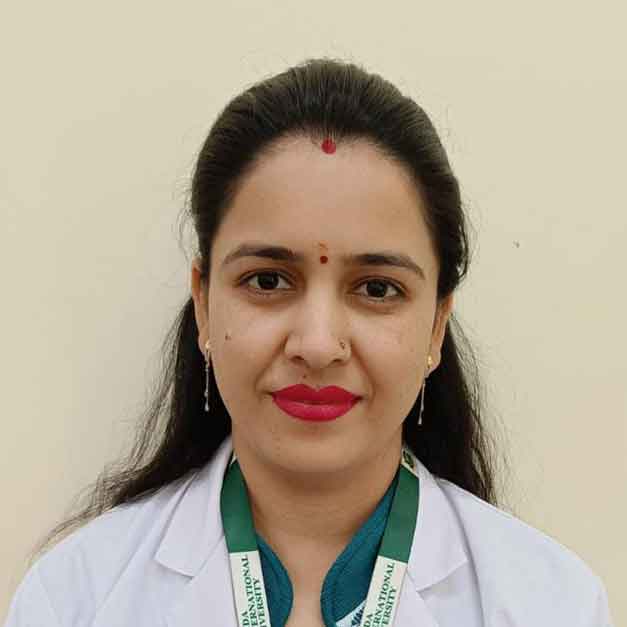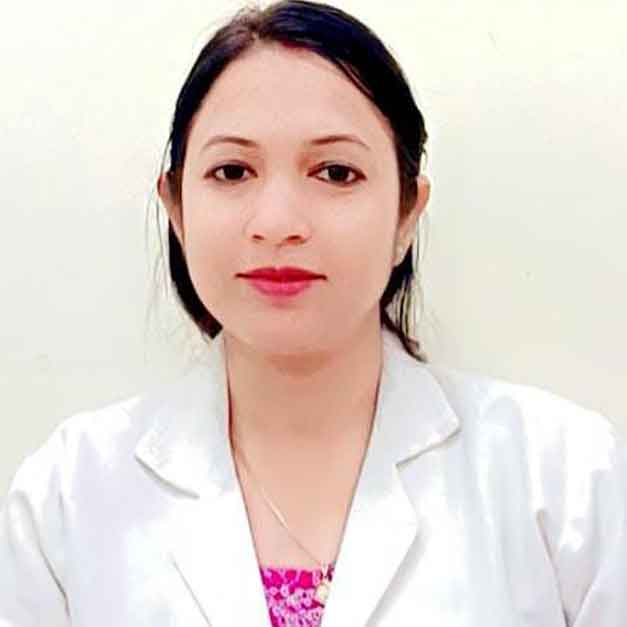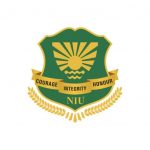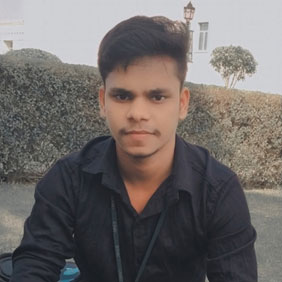 Good morning everybody. I would like to thank to organizer for their kind invitation towards me to enabling me to participate in this wonderful forum. I am Anand Singh GNM 1st year, School of Nursing Noida International University. My university is the best in our city. All the teacher of my university are very sincere and kind hearted. My favourite teacher is MC. Kniranda ma'am. Our university has a very big campus, there is a computer lab, science lab and a big library. I have free ranging in the university and this rule is very nice of the university I am proud being a student of this university. We all study here like a family I have full faith that I willget success through this university. Thank you.
ANAND KUMAR SINGH – GNM 1ST YEAR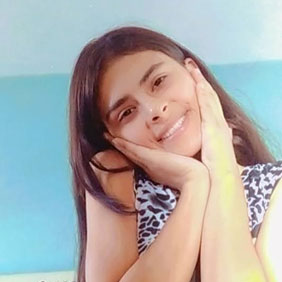 Hi hi!! are you looking for a cool and standard university?? Then you should go for Noida International University. Noida international university celebrates a diverse and talented international student community. Our university help to motivate applicants to achieve their personal and academic goals. Our university campus is huge. Our classmates and other prospective are helping. International students doesn't face language barrier and culture shock in our university. All faculty members are helpful, supportive and especially kind in nature.
AKANKSHA SHARMA – GNM 1ST YEAR
I feel great to be in Noida International University. The teachers here are very good and they teach very well and their way of teaching and explaining is very simple. Noida International University being at an international level, we got the opportunity to study with foreign students and learn about their culture. Ragging is absolutely free in Noida International University and the seniors here are also very nice and treat us well and also help us. These activities keep happening from time to time and every time we get to learn something new.
SHIVAM KUMAR – GNM 1ST YEAR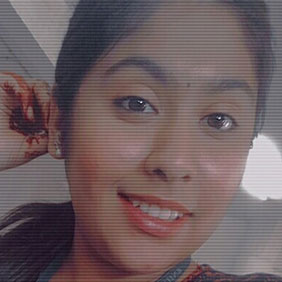 My name is Khushi Joshi, student of GNM 1st year. My experience with NIU is great. Our University has a great infrastructure and up to date furnished classrooms, library, labs, auditorium, and cafeteria. Our staff and faculties are much kind and supportive. They treat us like family members. Facilities like hostel, hospital and transportation are provided.
KHUSHI JOSHI – GNM 1ST YEAR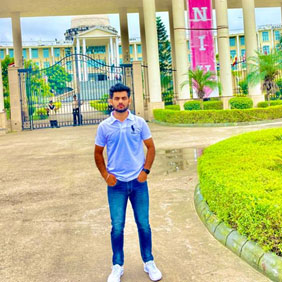 My experience in Noida International University is very great because we have very good teachers and it is really great. All the teachers support their students and so many books are available in library which is very for a university.
SAGAR BHATI – GNM 1ST YEAR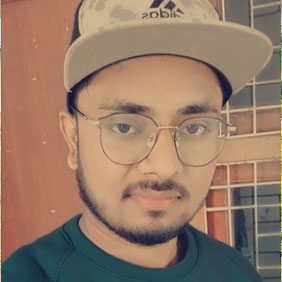 I have the privilege to be in the first batch of B. Sc.  Nursing at Noida international University. My experience with NIU has positively impact me personally. It is a great institute for any student, who want to pursue nursing as a career. You got one of the best infrastructure facilities and brilliant faculty, as it gives enough opportunity to every student to shine in their chosen career.  I was impress with smart classroom based lectures. It has given me an edge to improve my theoretical knowledge with its well-equipped laboratory and library. It is also attached with best hospital which help to enhance my clinical skills. I would like to thank all the faculty and staffs of NIU for being blessing in my life. 
DEEPAK KUMAR – B.Sc. (N) 1ST YEAR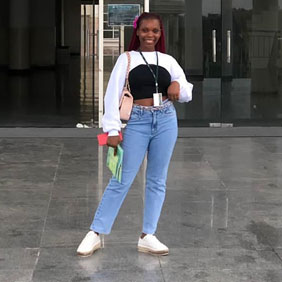 My name is Blessing Benjamin Ebiladei. I am from Africa, Nigeria precisely, I'm pursuing B.Sc. Nursing, from School of Nursing. I was so excited when I heard I am going to be studying in India but I never knew it will be one of the best schools in India, smiles, therefore if I am allowed I would like to express my feelings and would like to share my experience in Noida International University, my experience so far has been the best I would proudly say that my school is outstanding, fun, educative and full of adventures. I remember being angry one particular day and I decided to go outside to see what's happening. As soon as I reached outside I just had to smile because people were dancing and that gave me a reason to smile that's what you experience when you go to an interesting school like Noida International University.
BLESSING BENJAMIN EBILADEI – B.Sc. (N) 1st YEAR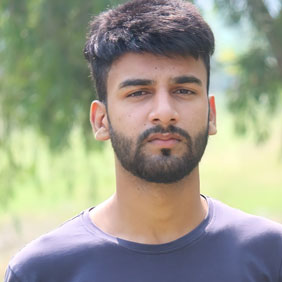 '' I am one of the student at the Department of Nursing at Noida International University, Delhi NCR, All our teachers are extremely knowledgeable, and they're always eager to help us in our times of need. They're kind enough to each and every student. They don't differentiate between anyone and so we always felt like we have their affection showered on us equally. We are blessed to find such teachers in our college. Every teacher respects us like a family member, before class joining, I had lots of wrong thoughts in my mind,  but after class joining I am so happy to be part of Noida International University. Our respected HOD, Vidya ma'am , Shivani ma'am everyone says " we can make everything possible". 
SHOWKAD AHMED – B.Sc. (N) 1ST YEAR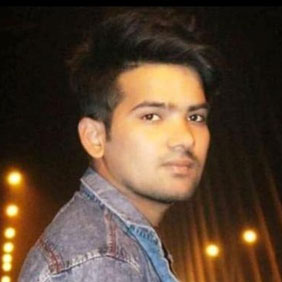 My experience in NIU is great. I am proud to be a part of this great University. I am pursuing B.Sc. Nursing from School of Nursing. The faculties are very cooperative and experienced. It has one of the beautiful infrastructure you have ever seen. Also the non - teaching staff and management are very cooperative. The various kinds of extra-curricular activities organised by the University helps you to grow as an individual. It's my honour to be a part of this amazing University.
NIKHIL SINGH – B.Sc. (N) 1ST YEAR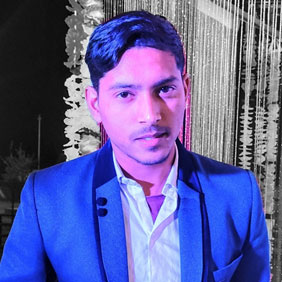 It gives me great pleasure to say with pride that I am doing B.Sc. Nursing from School of Nursing, NIU. The relationship between faculties and students is very cordial, which give me an opportunity to excel in my area of interest. I would like to thanks NIU and the facilities and staff for making me a "Better Person".
MANISH GIRI – B.Sc. (N) 1ST YEAR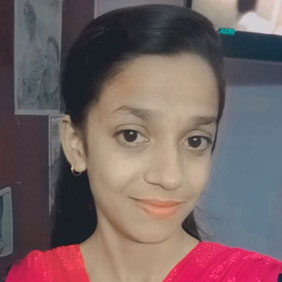 My experience with the NOIDA INTERNATIONAL UNIVERSITY has positive impact in my profession. It is a very brilliant college for me I am pursuing B.Sc. (Nursing) as a career. I am happy to be a part of this university. The faculties is excellent, they really help every student and they motivate many times. In my 1st semester it was hard but now everything is well. Many labs and practical instruments are there for the practical learning. Most beautiful and fresh environment. I am excited for the next stage.
KANIKA - B.Sc. (N) 1ST YEAR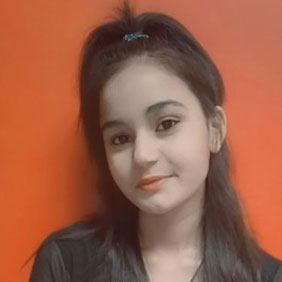 It is rightly said that UNIVERSITY SHOULD BE A PLACE OF LIGHT - LIBERTY – LEARNING.  Our university fulfilled all these three golden " L " as related to educational arena . Noida International  University is an amazing place where  people from different parts of country  meet together and share one common goal  "EDUCATION . I feel privileged that I got opportunity to meet the dynamic and distinguished faculties, who are enthusiastic, friendly, patient and highly qualified. With their guidance and constant mentoring. " My experience at Noida International University was nothing but valuable". The quality education supported by the most passionate and helpful instructors helped me to  my great potential .
DIVYA SINGH - B.Sc. (N) 1ST YEAR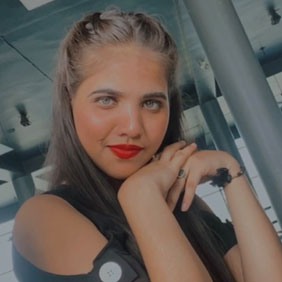 Noida International University is not just a university for getting degree but a place which allow you to explore more of yourself and create environment very different from the outside world .This university provides a gadget free and strict environment which encourage you to focus more on you and your surroundings, enhancing your social skills and figuring out the solution on your own . Ever since I entered this institution, I had never looked back or questioned my decision .It has a great infrastructure. Being a student from medical stream ,It was my immense luck and fortune to be a part of NIU family. The entire faculty and department leaves no stone unturned to shape one's future. The teacher has a helpful attitude and not only believe in classroom teaching but also go beyond to help students achieve academic excellence. Overall it is a great experience and full of learning and grooming oneself.
YACHIKA SHARMA - B.Sc. (N) 1ST YEAR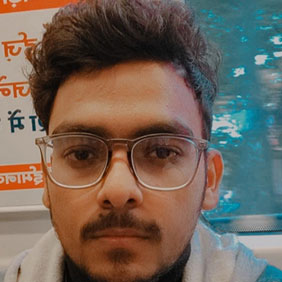 Noida International University has been a great contributor to the development of my personality. The infrastructure of Noida International University is one of the finest in NCR region is what stand out the most. The best thing about the University is the cross-culture interaction between students from various part of the world. The professor here make the University what is today. With an attitude of being ever ready to help and not only delivering classroom teaching, but they are also the pillars of the learning gained from the esteemed University and this is treasure for life I am very happy with my university. Thank you.
UDIT GOUR - B.Sc. (N) 1ST YEAR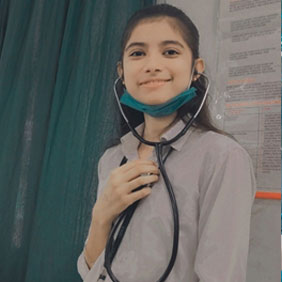 My name is Tulsi Rana and I am pursuing B.Sc. Nursing from Noida International University. I am glad to provide you with my feedback about the university. I see a bright future for myself in Nursing that's why I chose to study B.Sc. Nursing and this university is one of the best to study. This university keep students in discipline and help the students to build their bright future. Faculty here are very good and always help the students in their studies. I suggest everyone to take admission in NIU because of its infrastructure and its way of teaching. Thank you.
TULSI RANA