Approved by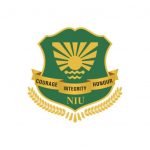 ABOUT SOE
The school of Education endows quality education and inculcates discipline and dedication in our prospective teachers to lift the responsibilities of the future nation. The Department of Education, Noida International University was started in 2014 with an objective to bring out effective and efficient School teachers besides ensuring quality and need based researches in the field of Education. The school focuses on a comprehensive learning experience, lifelong learning and developing professionals grounded in best practice.
The aim is not only focused on imparting subject knowledge and skills, but also to mould the students with better conduct and character committed to the societal needs and national development. The faculty creates a positive and caring environment for student development and learning. A variety of teaching methods and materials are employed, utilizing media and technology to the maximum. The faculty also plan informative sessions that involve individual development and teamwork.
The School of Education is intended to develop a cadre of professionally qualified teacher educators and teachers to meet the need and challenges of the Knowledge Society across the globe preparing tomorrow's professionals for challenging and rewarding careers.
An Educational counselling camp was organized on 5th october 2018 for the students of B.Ed. first year at Mursadpur village in a school. Students participated in this camp through Speech, skit and posters, they presented a speech on beti bacho beti padhao, on health and cleanliness. The students of the school apprised everyone about the various yojanas introduced by our Prime Minister on welfare of the people.. After the speeches a group of students performed a skit on importance of keeping our city clean about the importance of keeping our water clean and how much water is important in our life.. On the completion of the programme Head of School of Education Prof(Dr) Meena Bhandari, presented nutrient supplement packets to the villagers.
An Educational Visit- NCERT
Educational visit is an integral part of teaching learning process in order to develop or enhance learning. On 8th October 2018, students of B.Ed 1st year were taken to the.
visit NCERT, where they visited DSM (Department Of Science and Mathematics).. Division Of Education Kits(DEK). The . students were taken to the Garden area to see and learn about different types of medicinal plants which are used to treat cardio vascular diseases, skin problem, gastric diseases and so on.
At the NCERT visit students learnt the following
• learning through activities,
• Additional teaching Techniques
• importance of documentation,
• NCERT's role in the field of education.
Gender Sensitization- A Report ( 19th November 2018)
Students of School of Education organized an awareness programme on Gender Sensitization at village Kasna on 19th November 2018. The students presented skit, speeches, poems etc on the topic. They also interacted with the people of the village in order to create in them awareness regarding gender sensitization, equal status to the girl child, female foeticide, need and importance to girl education and important policies for girl education initiated by the government. Present on the occasion were the Head of School of Education Prof( Dr) Meena Bhandari, Faculties Mr Vinod nagar, Dr Nishi Tyagi and Dr Pooja Gupta. The village headman Mr Dhada was also present along with many village residents.
Courses & Fee Structure
FEE PER SEMESTER
Note:
Note: Admissions will be done on the basis of NIUSET and State Entrance Examination.
*An additional INR 1000 to be paid per semester as per Activity Fee
*Scholarships are on the Tuition Fee only.
Faculty Profile
Head, School of Education
M.ED., MA (ENGLISH) M .Phil (Education), Ph.D(Education), NET(Education)
SCHOOL OF EDUCATION
Deparment Of Education

| | |
| --- | --- |
| NAME : | Dr. Pooja Gupta |
| Qualification : | M.Sc., M.A., M.ED., Ph.D (Education) NET (Education) |
| Designation : | Associate Professor |
| Department : | Deparment Of Education |

| | |
| --- | --- |
| NAME : | Dr. Nishi Tyagi |
| Qualification : | MA., M.Ed,Ph.D(Education), Ph.D(Linguistics) |
| Designation : | Associate Professor |
| Department : | Deparment Of Education |

| | |
| --- | --- |
| NAME : | Vinod Kumar Nagar |
| Qualification : | B.ED., M.ED. |
| Designation : | Assistant Professor |
| Department : | Deparment Of Education |