School of Education is offering B.Ed., M.A. Education and Ph.D. in Education programs in Teacher Education. B.Ed. course is started in 2014, under self finance scheme with intake of 100 students and it is recognized permanently by the National Council for Teacher Education (NCTE). It fulfills all the norms formulated by authorities like NCTE, UGC and State Government. The Education College aims to revolutionize learning and redefine the boundaries of knowledge by combining cutting-edge methodology with a commitment to teaching and a scientific approach. It is famous for its academic excellence. The main objective of the School is to bring about the physical, mental, emotional and ethical integration of an individual in order to evolving a complete human being. A good reputation is maintained among students and the masses because of its result oriented design. The School contributes and takes initiative to developing a positive environment for teaching and learning, catering to students' need fulfillment by conducting curricular, co-curricular and extra-curricular activities. The Guidelines of New Education Policy 2020 are incorporated in curriculum of 2021-23 session. The School of Education is intended to develop a cadre of professionally qualified teacher educators and teachers to meet the need and challenges of the Knowledge Society across the globe preparing tomorrow's professionals for challenging and rewarding careers. NIU is known as one of the best private B.Ed., M.A. colleges in Delhi-NCR, Noida.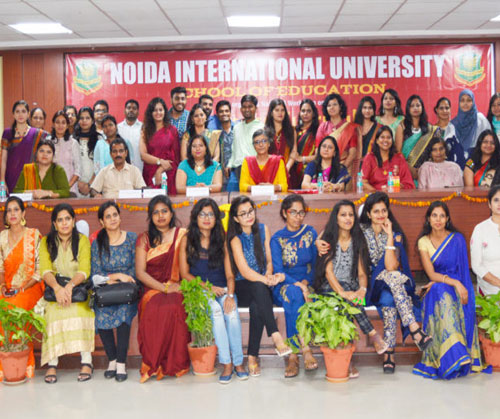 The School of Education, Noida International University operates with the objective to aim at developing the understanding of the teaching-learning process at secondary and senior secondary school level and the competencies required by the student-teachers to make this process effective. The programs enables student-teachers to engage with studies on educational issues of global, national, and state levels and develops a conceptual understanding of the role of teachers in this culturally diverse scenario. The dedicated and well qualified faculty and committed administrative/ non-teaching staff are steadfast in thought and action towards progressively achieving the Vision and Mission of the School of Education and have been instrumental in providing an inspiring and stimulating environment for holistic progress of each and every student as well as in establishing an excellent reputation of the Institute since its inception in the year 2014.
I am delighted to state that our results have been extremely heartening year after year with a huge number of our student-teachers securing first division. May each one of them successfully embark on the professional journey of becoming a teacher and blossom into a life learner.
ELIGIBILITY FOR ADMISSION
B.Ed.  – (4 Semesters 2 Years Course )  Candidates with at least 50% (Fifty per cent) marks either in the Bachelor's Degree and/or in the Master's degree in Sciences/ Social Sciences/ Humanities, Bachelor's in Engineering or Technology with specialization in Science and Mathematics with 55 % (Fifty-Five per cent) marks or any other qualification equivalent thereto are eligible for admission to the program. 
M.A. Education – B.A. (Hons.) in Education or Bachelor Degree in any discipline with at least 50% marks in aggregate or 45% marks in the subject of Education.
Endowed with intellectually competent and experienced faculty.
Teaching faculty as per NCTE norms.
Sincere and committed administrative and supporting staff.
Spacious classrooms with adequate furniture.
Seminar Hall and Auditorium with audio visual equipment.
Well established science lab, computer lab, educational technology lab, psychology lab, work experience lab, social science lab.
Library updated with new books as per revised syllabus.
Flexible credit system.
Classroom based learning, Project based learning and Research based learning.
Demonstration lesion by teacher educators.
Infrastructure Facilities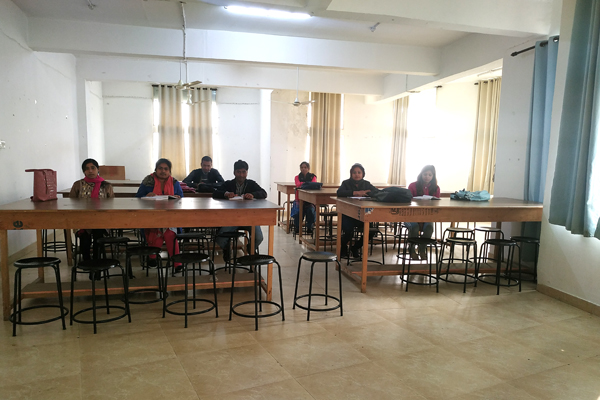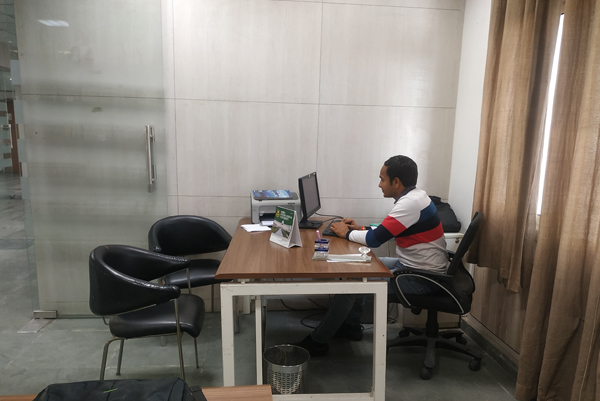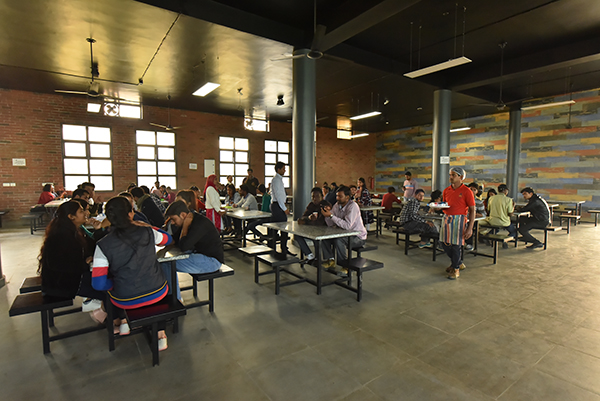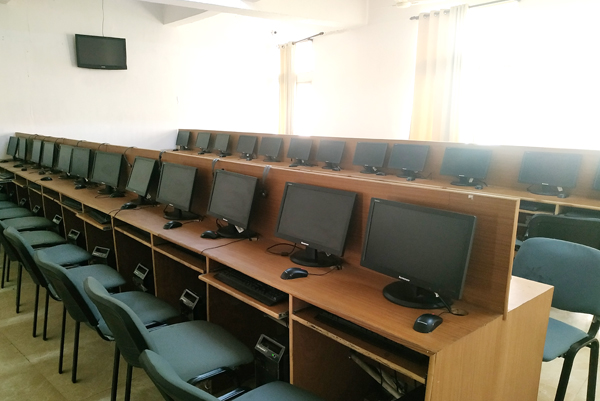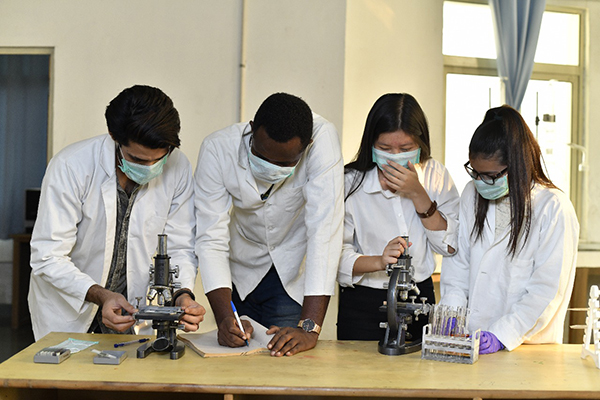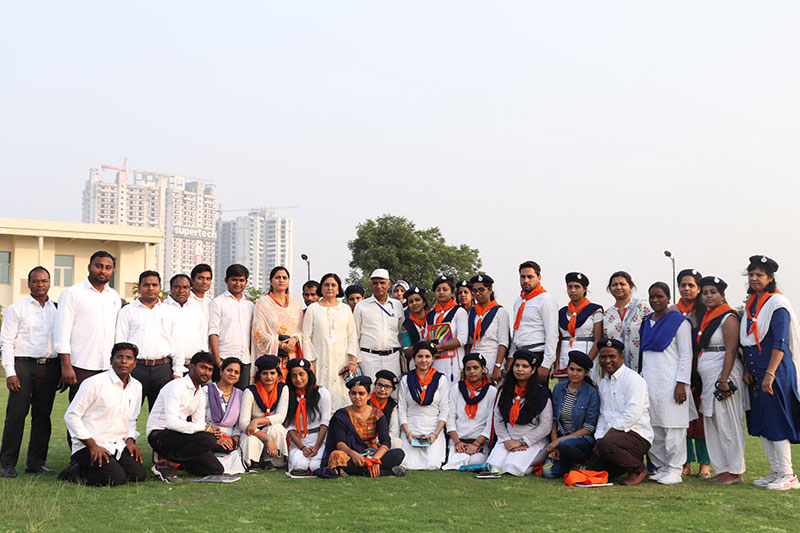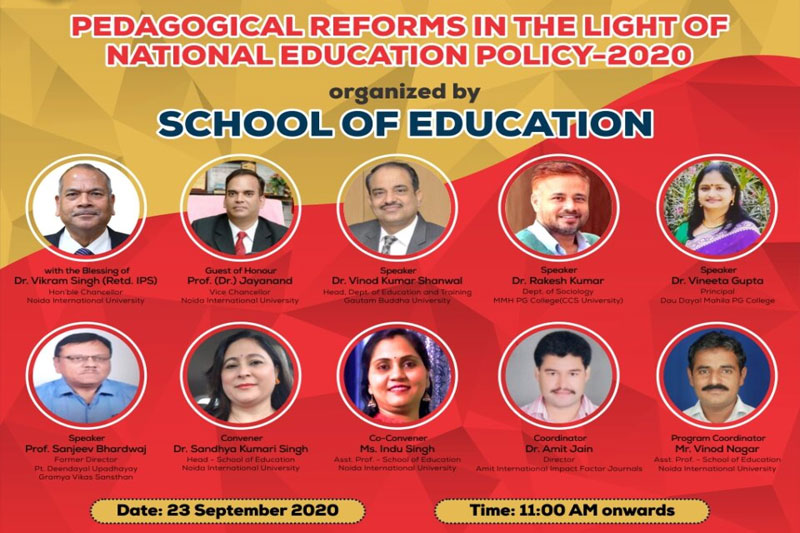 DEAN PROFILE
FACULTY PROFILE