Approved by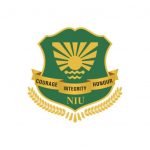 ABOUT SOE
The school of Education endows quality education and inculcates discipline and dedication in our prospective teachers to lift the responsibilities of the future nation. The Department of Education, Noida International University was started in 2014 with an objective to bring out effective and efficient School teachers besides ensuring quality and need based researches in the field of Education. The school focuses on a comprehensive learning experience, lifelong learning and developing professionals grounded in best practice.
The aim is not only focused on imparting subject knowledge and skills, but also to mould the students with better conduct and character committed to the societal needs and national development. The faculty creates a positive and caring environment for student development and learning. A variety of teaching methods and materials are employed, utilizing media and technology to the maximum. The faculty also plan informative sessions that involve individual development and teamwork.
The School of Education is intended to develop a cadre of professionally qualified teacher educators and teachers to meet the need and challenges of the Knowledge Society across the globe preparing tomorrow's professionals for challenging and rewarding careers.
Report on the Alumni Meet of School of Education
School of Education organized its First Alumni Meet on 23 rd September 2017. The Meet began traditionally with the lighting of lamp by the dignitaries present. It was a day marked with enthusiasm and gaiety. The occasion was graced by about 25 Alumni of the two passed out batches some of them were accompanied by their family members also.
The Inaugural session began with a welcome address by the Head of the Department, Dr Meena Bhandari in which she briefly mentioned about the School of Education, its slow but steady growth since the time of its inception in 2014, she also spoke about the importance of Alumni and its significant role in taking the school further on the road of success.
The Vice Chancellor Prof (Dr) Kum Kum Dewan , addressed the students and shared her experiences of her various teaching assignments ranging in a span of more than forty years ,the important role of the Alumni in those days and how it holds good even today.
Thereafter, Prof Mohd Muazzam, the Alumni head of the University, in his address stated that the Alumni should never feel that they are out of the system when they graduate, instead they have an important responsibility to shoulder by contributing substantially in strengthening the prospects, knowledge and skills of their peers and more importantly stay connected with them always.
The Alumnus were then called upon to share their experiences during their stint at NIU. Three students, shared their experiences and described vividly how fruitful their stay in the campus has been in terms of their holistic development and how the same has helped them in their careers and that they were proud of being alumnus of Noida International University. All the
three are currently placed in good schools. It was an overwhelming moment to hear from a student AkritI, when she said that she has taken admission in a course which she is not very passionate about, but she just she wanted to extend her stay at NIU.
The Inaugural session was followed by a Power Point Presentation of the Activities and achievements of School of Education and small cultural programme in which students of the current badge participated.
After the conclusion of the cultural programme the Head of School Education, formally announced the formation of the Alumni Association comprising of 5 Members
President- Head of the School
Vice President – Zubair Ahmad- Alumus of 2015-17 session
Cashier- Shubra Saxena- Alumnus of 2014-15 session
Member- Aakriti Khanna- Alumnus of 2014-15 Session (currently doing M.Phil. in English) from NIU
Member- Km Asha-Alumnus of 2015-17 – (currently pursuing PhD Mathematics from NIU)
The newly elected members of the Alumni Association thanked everyone for reposing faith in them and pledged to work selflessly to work for the growth of the School of Education.
The Vice President of the Alumni Association, Zubair was requested to add everyone on the whatsapp group and also have a Face Book Page created so that the students can reach out to each other and stay connected.
The Alumni were apprised of the important responsibilities they were expected to shoulder:
01 – To help each other through the social networking sites because an Alumni Association was expected to act as a bridge between University and educational institutions for interactions on new horizons and avenues for their peers-the pupil teachers. They were expected to disseminate important information viz Placements, competitive examinations like TET,CTET and NET.
02 – In order to enhance their individual growth in the field of education they should also actively initiate in organizing personality development programmes ,interview techniques development programmes ( to crack important competitive examinations), leadership development programmes, education in health science , yoga , literature, sports etc.in the institutions where they are working or even on an independent forum and give a chance to
their peers to participate in them.
03 – To assist their peers in carrying out Research and Development Activities,
04 – They were also requested to enrich the library of the Department by donating books which they would no longer be using in order to help their peers.
All the Alumni enthusiastically stated that they would be making sincere efforts in doing what was expected of them.
The Meet came to an end by presenting small souvenirs to the alumni as token of remembrance. Dr Pooja Gupta (Alumni Coordinator) presented the Vote of Thanks. Thereafter the students were served refreshments and they posed for pictures and dispersed with memories to cherish.
School of Education organized a Speech Competition on the occasion of 75years of Quit India Movement in the Department on 31st August 2017.The students of B.Ed. and M.A. participated enthusiastically in the event and gave speeches on the Quit India Movement, describing its causes, freedom fighters instrumental in it and most importantly the role of Mahatma Gandhi in it.
All the students were provided Certificate of Appreciation.
Akanksha Garg was judged as the best speaker and was given the First Prize, Balbir Singh was adjudged the Second and Bharti Singh as the Third . The other participants were given consolation prizes.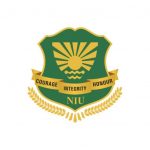 "ACADEMIC WRITING AND CITATION"
Guest speaker
Dr. Shailendra Kumar                                                                                 
Head, DLIS, Delhi University 
(20th November, 2017)
OBJECTIVES OF THE NATIONAL WORKSHOP
To exchange experiences and to make students aware of Academic writing and Citation.
Introducing and demonstrating the procedures for developing a research paper and review paper.
Stimulating the development of academic writing.
INTRODUCTION
The national workshop on Academic Writing and Citation organized by School of Education, Noida International University was held at Seminar Hall, Admin block, NIU Campus on 20th November, 2017.  Research Scholars, Faculties and students  from various colleges and universities including Sharda University, Mewar Institute, Dayalbagh University (Agra), Galgotias University, TMU, Galgotias College of Engineering, Amity University, Delhi University from  various areas of Engineering, Management, Science, Computer and Social Sciences, participated in this workshop. All participants had the privilege of enriching their knowledge and having an interactive session with our guest speaker, Dr. Shailendra Kumar, Head DLIS, Delhi University on the workshop topic.
INAUGURAL SESSION
The workshop began with Lighting of the lamp by distinguished delegates followed by  a formal welcome by the Convener of the workshop, Dr. Pooja Gupta (Associate Professor, SOE) . She introduced and  welcomed  the resource person, Dr. Shailendra Kumar, Head, DLIS, Delhi University, to the audience.She gave a brief on Academic Writing and informed about the outlook of the program.
Hon. Vice Chancellor Prof. Dr. Kumkum Dewan, Noida International University addressed the audience and welcomed all the participants. During her address, she emphasized the importance of academic writing and gave importance on bringing trend of talking about research paper in academic institutions.
After the opening address, Hon. Pro Chancellor Dr. Vikram Singh, Noida International University gave an introductory speech and motivated the students with his words of wisdom and discussed the importance of academic writing and citation. He also talked about positivism, constructivism and hard work.
TECHNICAL SESSION
In the first session Dr. Shailendra Kumar presented a Power Point presentation and spoke about the importance of academic writing and gave highlights about how to write literature review based on his published papers in reputed journals. He talked about reaching to the research gap and scientific methods of working in theory contribution and components of writing research paper.
In the second session Dr. Shailendra Kumar gave useful tips in publishing and the process for registering patents and things to be kept in mind while applying for patents. He also shared his own experience of dealing with reviews, understanding impact factors. He thrown light on how to choose a right journal: Scope vs.  Impact factor, citations: citing others vs. your work getting cited, indicators of usefulness of your work: H index, i10 index, writing research paper and gave useful insights about the negative side of plagiarism and importance of language editing in writing research paper.
PARTICIPANTS
The workshop was well attended by internal and external participants. On the whole, all the lecture was well received by the participants and interactive session took place during the workshop. Thus the participants got a chance to interact personally with Dr. Shailendra Kumar and got satisfactory clarification on their doubts.
VALEDICTORY FUNCTION
The valedictory function was presided by Hon. Pro Chancellor Dr. Vikram Singh and Dr. Meena Bhandari, HOD, School Of Education, Noida International University.
The valedictory function commenced with a brief summary of the workshop proceedings by Assistant Professor Mr. Nikunaj Bhardwaj.
Dr. Shailendra Kumar was thanked and presented a memento by Hon. Pro Chancellor Dr. Vikram Singh as a token of respect and appreciation. Finally the vote of thanks was delivered by Dr. Meena bhandari ma'am.
CERTIFICATE DISTRIBUTION
To motivate and encourage, our participants were awarded  certificates at the end of the workshop with a group photo session. The workshop concluded on a graceful note.
International Conference – 5th and 6th April 2018
Technology for Education, Training and Business(ICTETB- 18)
A Report
Total No of Papers Registered- 104
No of Papers presented- 65   Day 1- 30
Day -2- 35
Total No of Sessions- 4
Book of Abstracts  consists of– 104 Abstracts
Total Number of Guests- Day 1- Inaugural Session-6
Plenary Speakers-2
Day -2- Forenoon Session -2
Plenary Speakers- 2
Total   Number of Delegates -70 who attended the conference.
Delegates represented   distinguished colleges from – Mumbai, Gwalior, Bareilly, Jaipur, Dharuheda, Dehradoon, Lucknow,Amritsar
Delegates representation also from Amity, Sharda, Manav Rachna, Pear Academy, IGNOU, Delhi University, SRM University, MDU Rohtak and Jamia University
Best Paper Award was given to Ms Mridu Vijh Kataria  visiting faculty from UG and PG colleges from  Gurugram.
Selected Papers will be Published in following UGC approved  Journals
a-  Science and Technology- Invertis – April issue
b-  Social Sciences- Aayushi- May Issue
c-  Multi Disciplinary- May Issue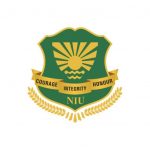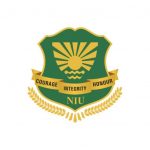 Courses & Fee Structure
FEE PER SEMESTER
Note:
Note: Admissions will be done on the basis of NIUSET and State Entrance Examination.
*An additional INR 1000 to be paid per semester as per Activity Fee
*Scholarships are on the Tuition Fee only.
Faculty Profile
Head, School of Education
M.ED., MA (ENGLISH) M .Phil (Education), Ph.D(Education), NET(Education)
SCHOOL OF EDUCATION
Deparment Of Education

| | |
| --- | --- |
| NAME : | Dr. Pooja Gupta |
| Qualification : | M.Sc., M.A., M.ED., Ph.D (Education) NET (Education) |
| Designation : | Associate Professor |
| Department : | Deparment Of Education |

| | |
| --- | --- |
| NAME : | Dr. Nishi Tyagi |
| Qualification : | MA., M.Ed,Ph.D(Education), Ph.D(Linguistics) |
| Designation : | Associate Professor |
| Department : | Deparment Of Education |

| | |
| --- | --- |
| NAME : | Vinod Kumar Nagar |
| Qualification : | B.ED., M.ED. |
| Designation : | Assistant Professor |
| Department : | Deparment Of Education |