School of Business Management (SBM) is a premier school of Noida International University offering holistic, skill based and value driven education to its students. The school is committed to excellence, backed with highly qualified and motivated faculty having wide experience in industry, research and consultancy. The school focuses on imparting education for transforming the students into leading and competent professionals ready to accept challenges in this competitive world.
SBM offers the most innovative and industry relevant management programs at UG, PG and Doctoral level which are designed as per the NEP 2020 Guidelines. These programs equip the students with best of the content knowledge along with the specified skill set required by Industry. SBM also offers industry integrated programs in collaboration with various top companies of the world. These programs are flexible in nature and provide wide range of specializations and elective subjects, which leads to the greater interest among students.
The post pandemic scenario across the globe necessitate a new category of global managers that will not only contribute to the development of their organization but also contribute towards societal development in order to make this world a better place to live. School of Business Management focuses on imparting value-based education through innovative pedagogy and advanced curriculum.
Since, knowledge cannot be imparted effectively within the four walls of the classroom. Therefore, we provide adequate exposure to our students by organizing various events, industrial visits, outbound activities, Summer Internship Program and Invited Talks by eminent personalities from Industry and Academia. We have also introduced a Mentor-Mentee Programme which aims at preparing our students for the rigour of professional life, thus ensuring overall development of their personality.
I appreciate the efforts of our qualified and dedicated faculty members and staff for aligning with the Vision of NIU and putting their team efforts for the growth of students and institution. We are sure that we will continue to develop the youth of the nation and give them right direction for their future.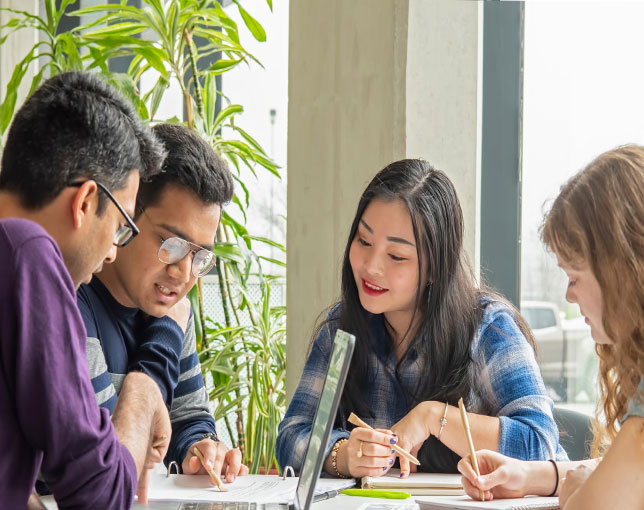 Advanced Curriculum catering to the needs of Industry 4.0
Academic and research excellence through highly qualified and experienced faculty.
Flexible Academic Programs with Choice Based Credit System
Innovative teaching pedagogy comprising experiential learning, simulations and case-based approach
Access to Harvard Business Publishing learning materials and resources
International Collaborations for students exchange and research activities
Tie up with Top Companies for value added certifications.
Industry Integrated Courses in collaboration with KPMG, SHRM and many more.
Industry Exposure through visits, expert talks and Internship projects
Regular PDP and Career Counselling session by renowned experts
Holistic development of students through various Clubs/ Committee activities
Excellent Internship and Placement Opportunities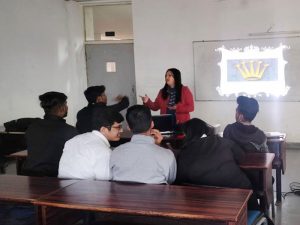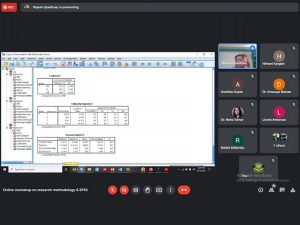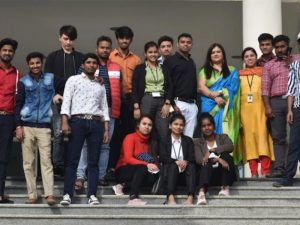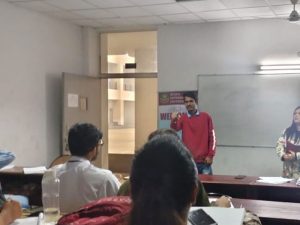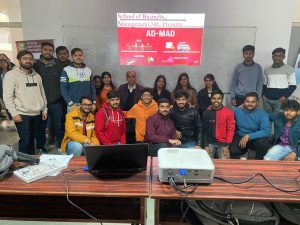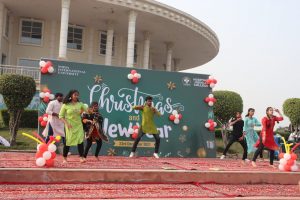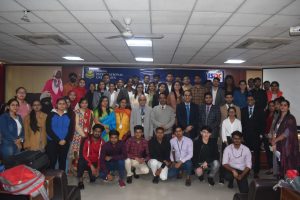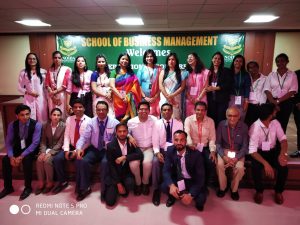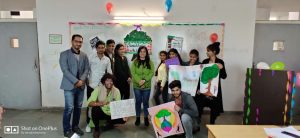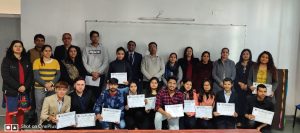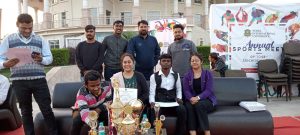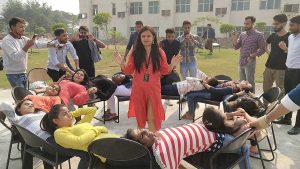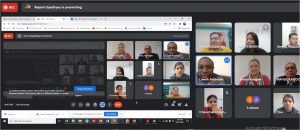 NIU Certificate programe-Women in Leadership
DEAN'S PROFILE
FACULTY PROFILE