About SBM
At School of Business Management (SBM) our inspirational academics, cutting edge courses, outstanding facilities and extensive network means that we can offer exceptional opportunities to learn from the best and enjoy every minute and which will give your career an edge.
School of Business Management creates and applies knowledge to transform lives and makes a powerful cultural and economic impact. We constantly search for new ways to challenge, innovate and improve.  The result is a growing reputation for academic excellence and increasing success in the staff and student awards, professional accreditations and research funding bids.
Our undergraduate programs are constantly evolving to meet the needs of an ever-changing business world. They are delivered within the context of a vibrant, diverse and multi-national environment.
Masters study will take you and your skills to the next level. Whether you want to get the real-world experience you need to progress in your career or the research skills you need to drive the direction of your discipline.
In a competitive global economy, SBM recognizes the undergraduate student needs a perfect start to his/her future professional career. Living in the 21st Century, the School of Business Management responds to this fast paced, dynamic world, it operates on a global scale more than ever before. We are a truly international; each year many students from different countries choose to study with us at different levels.
What is Business?
It is a profession or trade which involves the activity of either making, or buying and selling goods, or providing services in exchange for money. It is common knowledge that along with policy making, management involves marketing and innovation as well. Management comprises not only the creating of corporate policy but also the activities related to running a company, such as, leading, monitoring, controlling, planning, organizing and directing the resources of an organization such that the objectives of the respective corporate policy are achieved.
Courses & Fee Structure
FEE PER SEMESTER
Note:
*An additional INR 1000 to be paid per semester as per Activity Fee
*Scholarships are on the Tuition Fee only.
FACULTY PROFILE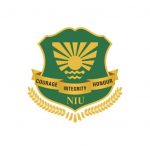 Dr. Prabhat kumar pandey
Director
PhD(Management), M.Com Post Graduation Diploma in Business Administration
SCHOOL OF BUSINESS MANAGEMENT
Deparment Of Business Management

| | |
| --- | --- |
| NAME : | Dr. Shiv Kumar |
| Qualification : | Ph.D(Marketing) MBA(IBM), B.E(CS) |
| Designation : | HOD |
| Department : | School of Business Management |

| | |
| --- | --- |
| NAME : | Dr. Hem Shweta Rathore |
| Qualification : | Ph.D(Banking & Finance),MFC,B.Com |
| Designation : | Assistant Professor |
| Department : | School of Business Management |

| | |
| --- | --- |
| NAME : | Mr.Anil Verma |
| Qualification : | MBA(HR), B.E |
| Designation : | Assistant Professor |
| Department : | School of Business Management |

| | |
| --- | --- |
| NAME : | Amit Kumar Singh |
| Qualification : | B.Com, M.Com, CFA |
| Designation : | Assistant Professor |
| Department : | School of Business Management |

| | |
| --- | --- |
| NAME : | Ms.Deepti Pande |
| Qualification : | MPM(HRM), MBA(HRM), BA |
| Designation : | Assistant Professor |
| Department : | School of Business Management |

| | |
| --- | --- |
| NAME : | Mr.Atul Dixit |
| Qualification : | MFC, B.Tech(Civil) |
| Designation : | Assistant Professor |
| Department : | School of Business Management |

| | |
| --- | --- |
| NAME : | Ms.Indu Gupta |
| Qualification : | MBA(Finance), M.Com, B.Com |
| Designation : | Assistant Professor |
| Department : | School of Business Management |

| | |
| --- | --- |
| NAME : | Mr.Rahul Kapoor |
| Qualification : | PGDM(Marketing & HR),LLB,BA |
| Designation : | Assistant Professor |
| Department : | School of Business Management |

| | |
| --- | --- |
| NAME : | Ms.Rashi Singhal |
| Qualification : | NET, MBA, M.Com, B.Com |
| Designation : | Assistant Professor |
| Department : | School of Business Management |

| | |
| --- | --- |
| NAME : | Mr.Chetan Bhatia |
| Qualification : | M.Sc(Economics), BA(Economics) |
| Designation : | Assistant Professor |
| Department : | School of Business Management |

| | |
| --- | --- |
| NAME : | Dr.Yamini Pandey |
| Qualification : | Ph.D(Marketing), MBA(Marketing), B.Com |
| Designation : | Assistant professor |
| Department : | School of Business Management |

| | |
| --- | --- |
| NAME : | Ms. Anusuya Biswas |
| Qualification : | MA(Economics), BA |
| Designation : | Assistant professor |
| Department : | School of Business Management |

| | |
| --- | --- |
| NAME : | Ms. Himani Kargeti |
| Qualification : | NET, MBA(HR), PGDM, BBA |
| Designation : | Assistant professor |
| Department : | School of Business Management |

| | |
| --- | --- |
| NAME : | Ms. Anuja Shukla |
| Qualification : | M.Phil, MA(Economics), MBA(Marketing), UGC NET |
| Designation : | Assistant professor |
| Department : | School of Business Management |