About School of Business Management
School of Business Management (SBM) is a premier school of Noida International University offering holistic, skill based and value driven education to its students. The school is committed to excellence, backed with highly qualified and motivated faculty having wide experience in industry, research and consultancy. The school focuses on imparting education for transforming the students into leading and competent professionals ready to accept challenges in this competitive world.
SBM offers the most innovative and industry relevant management programs at UG, PG and Doctoral level which are designed as per the NEP 2020 Guidelines. These programs equip the students with best of the content knowledge along with the specified skill set required by Industry. SBM also offers industry integrated programs in collaboration with various top companies of the world. These programs are flexible in nature and provide wide range of specializations and elective subjects, which leads to the greater interest among students.
The post pandemic scenario across the globe necessitate a new category of global managers that will not only contribute to the development of their organization but also contribute towards societal development in order to make this world a better place to live. School of Business Management focuses on imparting value-based education through innovative pedagogy and advanced curriculum.
Since, knowledge cannot be imparted effectively within the four walls of the classroom. Therefore, we provide adequate exposure to our students by organizing various events, industrial visits, outbound activities, Summer Internship Program and Invited Talks by eminent personalities from Industry and Academia. We have also introduced a Mentor-Mentee Programme which aims at preparing our students for the rigour of professional life, thus ensuring overall development of their personality.
I appreciate the efforts of our qualified and dedicated faculty members and staff for aligning with the Vision of NIU and putting their team efforts for the growth of students and institution. We are sure that we will continue to develop the youth of the nation and give them right direction for their future.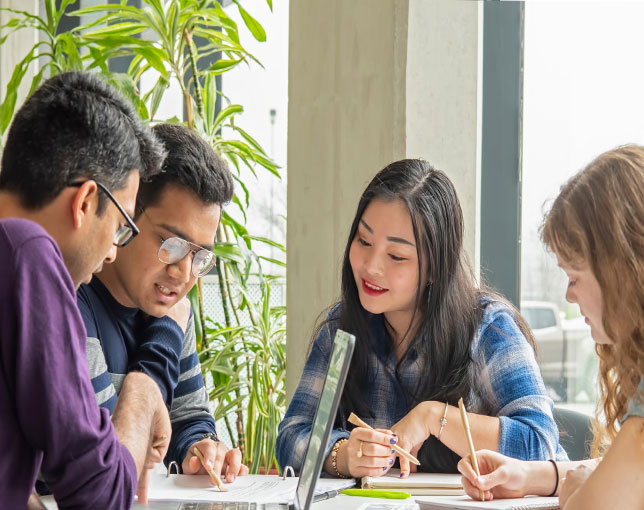 Advanced Curriculum catering to the needs of Industry 4.0
Academic and research excellence through highly qualified and experienced faculty.
Flexible Academic Programs with Choice Based Credit System
Innovative teaching pedagogy comprising experiential learning, simulations and case-based approach
Access to Harvard Business Publishing learning materials and resources
International Collaborations for students exchange and research activities
Tie up with Top Companies for value added certifications.
Industry Integrated Courses in collaboration with KPMG, SHRM and many more.
Industry Exposure through visits, expert talks and Internship projects
Regular PDP and Career Counselling session by renowned experts
Holistic development of students through various Clubs/ Committee activities
Excellent Internship and Placement Opportunities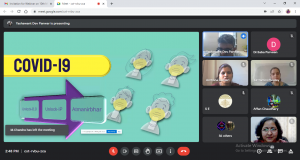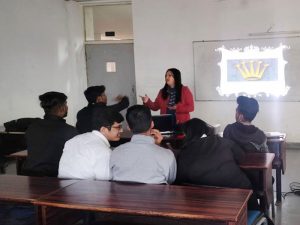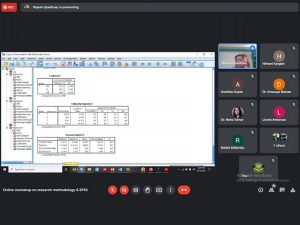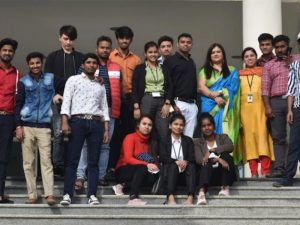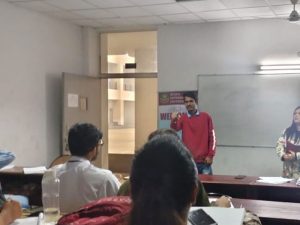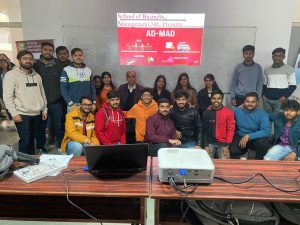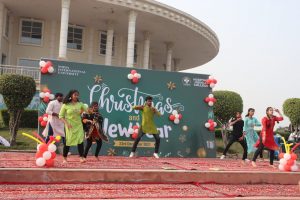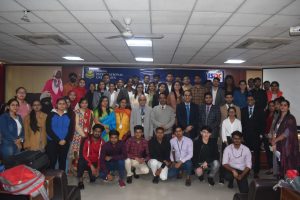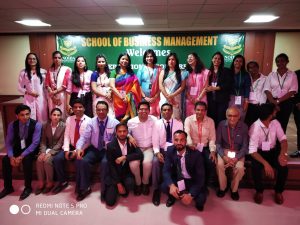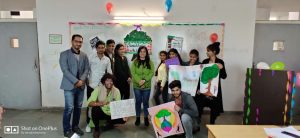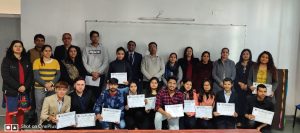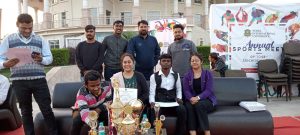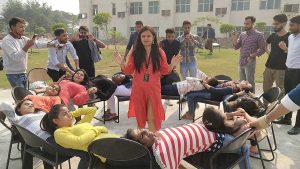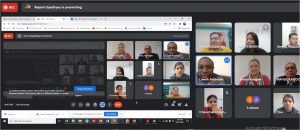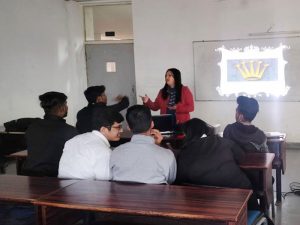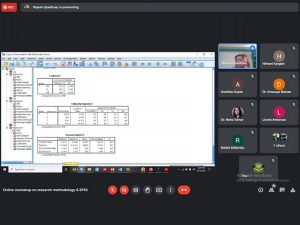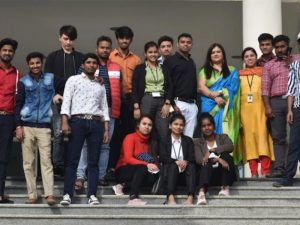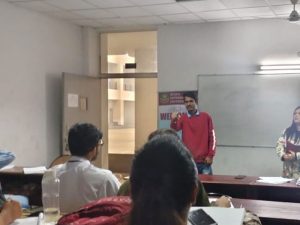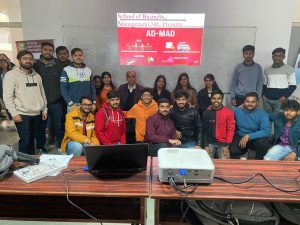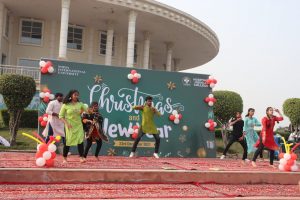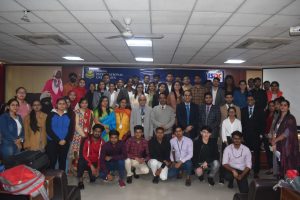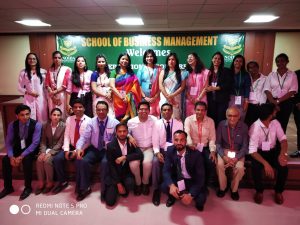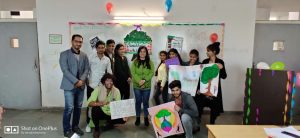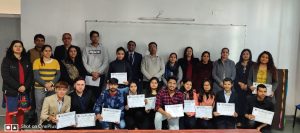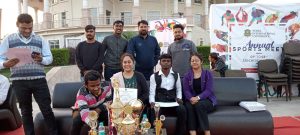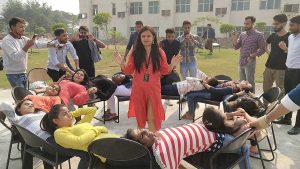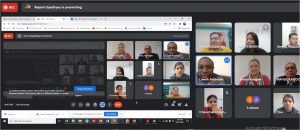 Programmes

DURATION

Eligibility

Fee Non-Sponsored

Fee Sponsored

Enquiry Now

BCom (Honours)

3 Years

Minimum 50% marks in 10+2 with Commerce as a compulsory subject

40,000

52,000

Enquiry Now

BBA

3 Years

Minimum 50% marks in 10+2

45,000

65,000

Enquiry Now

MBA(Integrated)

2 Years

Minimum 50% marks in Graduation

95,000

1,05,000

Enquiry Now

MBA

2 Years

Minimum 50% marks in Graduation

95,000

1,05,000

Enquiry Now

MCom

2 Years

Minimum 50% marks in B.Com/B.A Eco./BBA

30,000

39,000

Enquiry Now

Ph.D

3 years

Minimum 55% marks in Masters with relevant subjects
The admission to PhD programme is generally given on the basis of Entrance Exams followed by Personal Interview. The candidates will have to explain their research idea during the personal interview

50,000

65,000

Enquiry Now
DEAN'S PROFILE
FACULTY PROFILE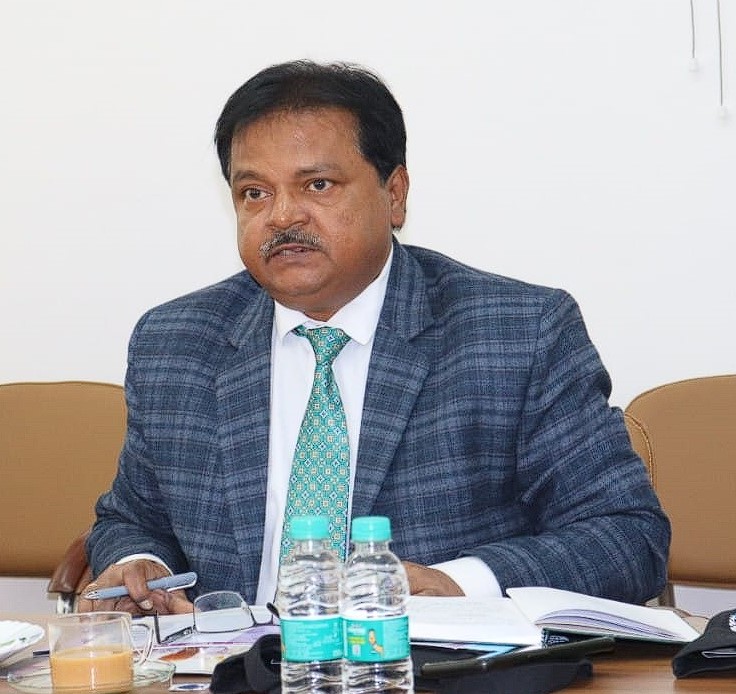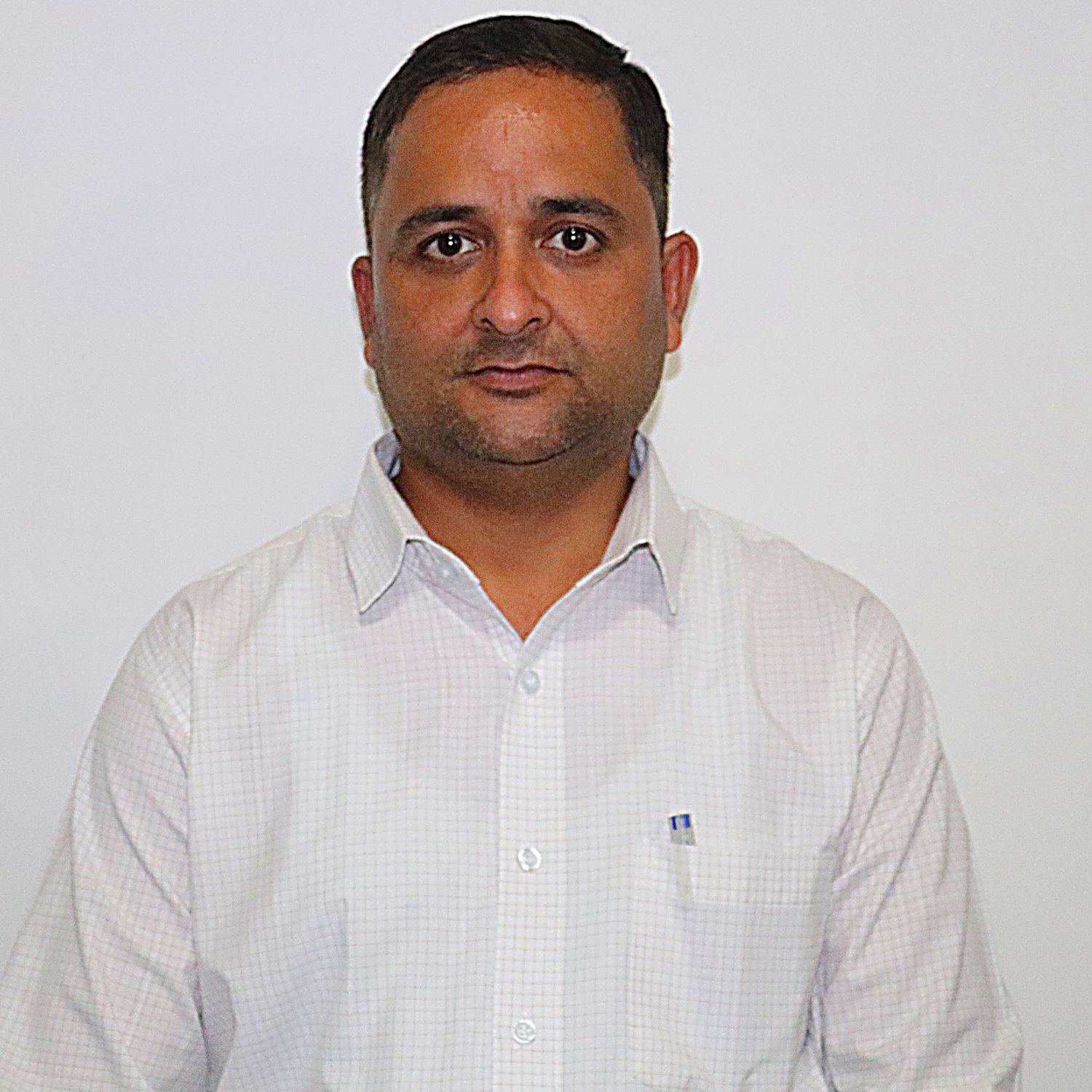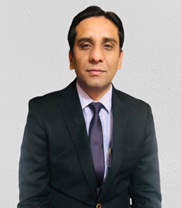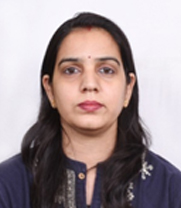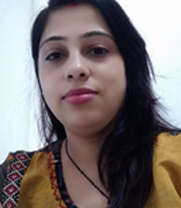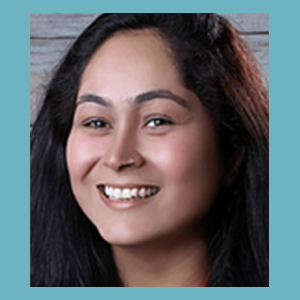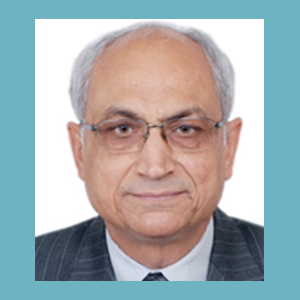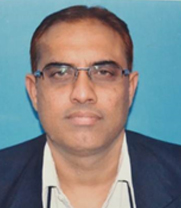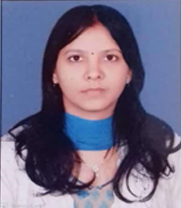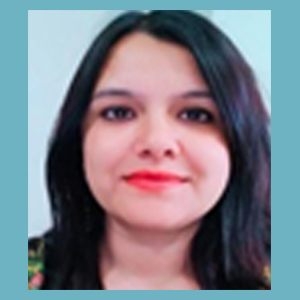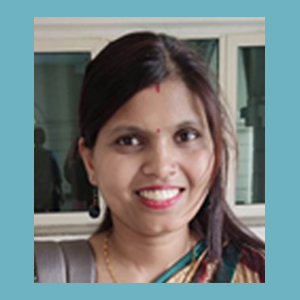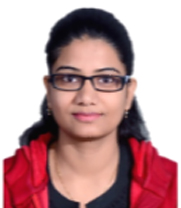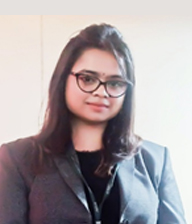 "Noida International University give you a diversified culture with great infrastructure. The faculties are highly experienced and have significant expertise. School of Business Management provides ample academic opportunities along with co-curricular activities and workshops to enhance your overall personality. It's been a great experience studying at Noida International University".
Garima Khanka
Batch- 2021-2023
"My experience at School of Business Management, Noida International University is great and memorable. Mentors at SBM have helped me immensely to enhance my academic and interpersonal skills. The School of Business Management has a right blend of young and experienced faculty members who use an innovative pedagogy to help us understand the complex topics. I highly recommend Noida International University for academic pursuit."
Chakali Chandradev
Batch- 2021-2023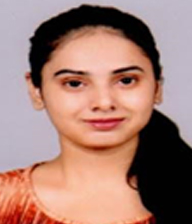 "School of Business Management at Noida International University is a place where you can find an amalgamation of learning and development. I feel great studying at SBM, Noida International University as it gives you a lot of opportunities and an environment where you can test yourself. The School of Business Management has highly qualified and experienced faculty mentors to guide you to achieve professional success. My journey with SBM has been truly amazing and enriching."
Simran Malhotra
Batch- 2020-22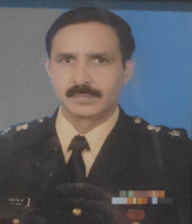 "I am a serving officer in the Indian Army and have been pursuing my MBA from Noida International University, during my study leave. The atmosphere of the university is very conducive for learning and development of the students. The faculty members of the school of business management take keen interest while taking classes and teach with a focus on healthy discussions and imparting practical knowledge of the subjects. The campus is spacious and breathtaking. I personally feel that I have made a right choice in taking admission at NIU. Despite the constraints of pandemic my overall experience of the university has been very pleasant."
Colonel Karanpal Singh Verma
Batch- 2020-22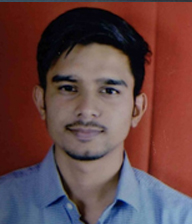 "It has been a wonderful association with Noida International University from where I am pursuing my BBA. The University has a lush green campus and a very congenial environment for learning and development. The faculty mentors are very supportive and offer all help in the holistic development of students. The School of Business Management has very experienced faculty members who guide all students and help them hone their skills. Highly recommended for anyone seeking a professional and personal growth."
Madan Kumar
Batch- 2019-22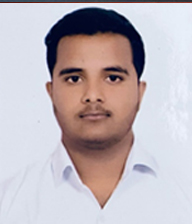 "Not finding words to describe Noida International University, an institution of repute which takes care of its students like no one else. Mine has been an awesome journey which has taught me many important life lessons. The faculty members of School of Business Management are a unique blend of energy and experience. If you are looking for a place wherein you can have fun and grow, NIU is hands down a place to be at. The campus is ragging-free. I enjoy the rigorous lectures provided by our faculty members who are highly respectful figures."
Kaif Khan
Batch- 2020-23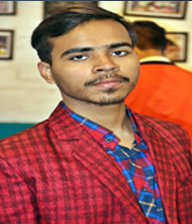 "University is a place where every student comes with several dreams with the hope to make them true. I put my first step in Noida International University with the same hope, and all of my dreams are coming true with the support and guidance of faculty members. Noida International University has a beautiful campus and is an excellent place. It is best in academics, extra-curricular activities, faculty members who keep motivating us in every manner for making us successful in life. I feel proud to be studying in one of the best Universities in North India."
Abhishek Sharma
Batch- 2020-23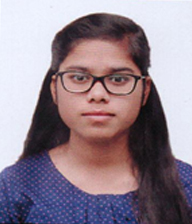 "Noida international university is a platform for upgrading your knowledge and skills in different sectors.
Starting with infrastructure, students get a good time and place for study with peace. We have a great teacher as our mentor, they not only teach the subjects but life lessons too, that's the best part of it. Gaining knowledge from a book was never enough for a student, so this university is fulfilling all the requirements of students. Once you visit library you eventually get almost every book. All the cafeteria inside the university gives you hygienic services with reasonable price.  From different curriculum to different activities, Noida International University gives us an example of a good university."
Anjali
Batch- 2019-2022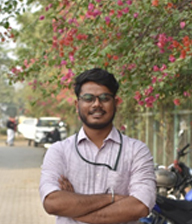 "My journey at Noida International University has been really amazing, starting from the first day at NIU I witnessed a different aura of academic positivity, Being a BBA student I would really like to acknowledge all the faculty members and other respected people of SBM who supported and motivated me to do better every day. Our teachers never failed to keep us updated with the academics, even though classes went online I never lacked anything pertaining to my syllabus and examination. Regular internship and job opportunities from the placement cell boosted my enthusiasm to work harder."
Prashant Kumar Singh
Batch- 2019-2022