The School of Sciences started with the challenge of imparting good quality theoretical and practical education in different disciplines of Science. The School comprises of seven diverse departments with graduate and postgraduate programs. Through our diverse teaching programs we aspire to prepare professionals in the skills of the discipline and to equip students to contribute to rational debate and planning in society on the many aspects of biotechnology, microbiology, agriculture, physics, computer science, chemistry, mathematics and the natural environment. The emphasis is on interactive teaching learning process through tutorial, presentations, demonstrations and discussions based teaching. Our mission is conducting excellent research and creating the next generation of science talent. The core objective of the school is to impart students with logical thinking, analytical reasoning, and problem solving skills in the area of Sciences. To equip them with more scientific technological skills in order to meet the growing demand in the industrial, and Research Sectors. The school aspires to:
I welcome you on behalf of the School of Sciences at Noida International University and thank you for showing your interest in us. We, at School of Sciences, have plans to strive to bring global perspective to all its programmes and activities. Latest technologies are employed for effective delivery. On the one hand, we focus on examining what is really going on in the education sector at all levels, while on the other hand we question how things should be in education and what should be really taught.
Hoping to work together and be aware of the fact that the future is hosting our best work, most qualified researchers and best teachers while we are constantly being nourished from our culture as well as our university's deep-rooted past experience.
I welcome you to visit our campus located at Greater Noida, and interact with our students and faculty members to know more about the University and our activities.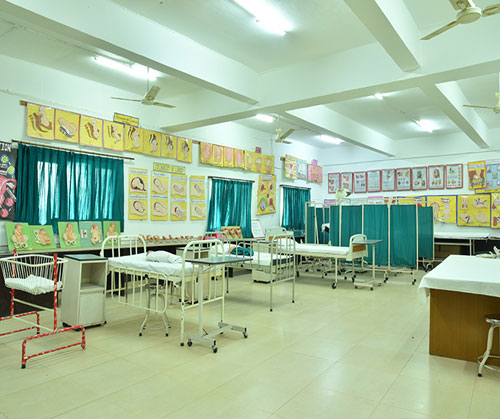 Key Highlights of the School:
Faculty members with rich global experience.
CBCS (Choice Based Credit System).
A wide range of core and open elective courses to cater to industry requirements.
Soft courses offered- Environmental Science, Quantitative Aptitude, Management, Ethics and Values, Communicative English.
Constant reviewing of academic/research program to incorporate emerging areas.
Well-equipped labs for hand-on training/research for Under-graduates and Post-Graduates.
Quantitative aptitude sessions for competitive exams.
Encourage research in multidisciplinary areas to produce cutting-edge technologies.
Collaborate with industry and research institutions for holistic development and growth.
Placement cell to support career in India and abroad.
Offer different platforms to improvise the learning capabilities.
Imbibing new ideas through educational visits.
Strong mentoring for individual proficiency.
Organise scientific events (seminars, conferences) and academic meetings (invited lectures) with a view to provide exposure and interaction in scientific community.
School Of Sciences Online Classes
DEAN's PROFILE
Agriculture
Biotechnology and Microbiology
Chemistry
Computer Science
Mathematics
PHYSICS