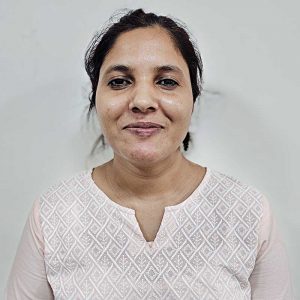 Dr. Ashu Kumari
Assistant Professor - Department of Psychology
About
Dr. Ashu Kumari is working as an Assistant Professor in the Department of Psychology, School of Liberal Arts, Noida International University. She is also the course coordinator of the Department of Psychology. She has completed her Ph.D. from SGT University Gurugram. She has a 6 month experience as a Senior faculty member in Vision Institute of Advanced Studies. She has a 2 year experience as Counsellor in Raising Therapy Center Delhi and 1 year experience as counselor in Sai Kripa Orphanage Noida. She is actively involved in the Research paper ,workshops/Seminars. She has published 4 papers. She attended 2 national conferences and 1 international conference. She has a RCI Licensed Psychologist.
EDUCATION QUALIFICATION
PGDRP RCI, licensed course, M.A ( Psychology), P.h.D ( Clinical Psychology).
Research:
Conferences (03)
Papers presented: 04
Papers published: 04
Areas of Interest: Clinical psychology, Social Psychology, Health Psychology, biopsychology and counseling Psychology.