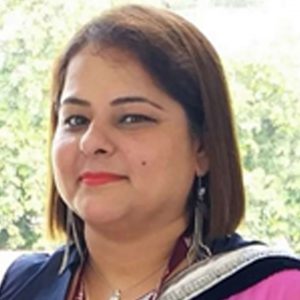 Dr. Bhawna Arora
Associate Professor in Law
About:
Her career objective is to explore the avenues in the field of law with an aim to gain an experience, expertise in the field of Mercantile Law and family Law to exploit the same with the concrete approach, to work in the competitive environment and sharpen abilities to become an asset for the organization.
Experience:
15 plus years in the field of academics.
Qualification:
Ph.D. (Law), LL.M., M.B.A, M.Com.
Award & Recognition:
Awarded Best teacher award in the field of teaching by UP Higher Education. Organized various inter-school Legal Quiz Competitions, Debates, Moot Court Competitions, Legal Aid Camps, Workshops, moderated several Webinars
Research:
Completed Ph.D. Thesis in regard to An Analytical studies of Divorce Laws in India
Certifications:
7 Paper Published in Peer Reviewed and good Impact factor out of which 2 papers are in UGC Care list Journal & 1 in Scopus Indexed Journal. Presented papers in various national and international seminars, workshops and so on. Completed 15 days refresher course on research and quality teachings with A+ Grade conducted by JNV University in collaboration of HRDC.
Book Publication:
Published a book on Divorce laws with title " Comparative studies of Divorce Laws in India (An Analytical View)
Area of Interest:
Personal Laws, Law of Torts, Law of Contract, Laws relating to Women & Children, Law of Crimes, Environmental Laws, etc.