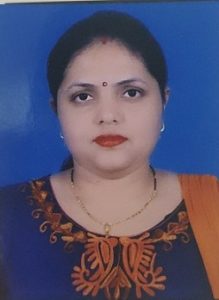 Dr Neha Profile
Dr. Neha is an experienced educator and researcher with a total teaching experience of Five years and a total research experience of six years. She is working as an Assistant Professor, School of Business Management, Noida International University. She has worked as an Assistant Professor in Commerce in various reputed institutions like Lovely Professional University, United College of Engineering and Research, and Lyallpur Khalsa College, Jalandhar. She has also qualified U.G.C NET- JRF & Lectureship in Commerce in 2010.
Dr. Neha's academic journey began at Delhi University, where she pursued her B.Com degree. Fueling her passion for learning, she further honed her expertise by completing her M.Com and PhD at Guru Nanak Dev University, Amritsar, specializing in the dynamic field of finance.
She has garnered recognition with over 15 published research papers in distinguished national and international journals, including prestigious platforms like SCOPUS and Web of Science. Her insights have illuminated the academic discourse, enriching the collective understanding of finance.
Dynamic and engaged, Dr. Neha's influence is not confined to the written word. She has actively participated in conferences, seminars, and symposiums, where her presentations have left an indelible mark on the academic community. Her commitment to fostering innovation and knowledge dissemination is evident in every endeavor she undertakes.