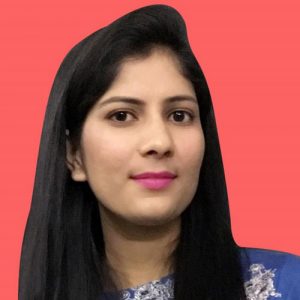 Dr. Rajni Yadav
Assistant Professor
Dr. Rajni Yadav is a writer, Researcher, Trainer, Media Educator, Currently working as an Assistant Professor in School of Journalism and Mass Communication, Noida International University, Greater Noida
She has worked as Assistant Professor at Amity School of Communication, Amity University, Greater Noida. She has 9 years of experience which includes participation and contribution in Media Industry, Teaching and Research.
She has earned her Ph.D. from the School of Journalism and New Media Studies, Indira Gandhi National Open University, New Delhi in full time regular mode. Her Doctoral research on a highly significant theme of social and academic relevance centered on Language and presentation of women's centric news. She has done two years Post-Graduate Diploma in Television Journalism from Jagran Institute of Management and Mass Communication in full time regular mode. She earned her M.Sc. in Mass Communication, Advertisement and Journalism from Punjab Technical University in full time regular mode.
Her academic interest and research areas are Media languages, Gendered Media, Print Journalism and Television Production, Communication and community Radio.
She has been participating and contributing papers in various National, International seminars, conferences and workshops. She has contributed to various renowned Newspapers, Magazines and News channels. She also did Radio talks and Radio shows, broadcasted by Gyanvani, IGNOU Radio Stations New Delhi.
Dr. Yadav has been awarded Savitri Bai Phule Fellowship for women Ph.D. Scholars. She has done professional courses/ training Conducted by Global Initiative of Academic Network (GIAN) by Ministry of HRD and Orientation Training Programme on Child Centered Disaster Risk Reduction organized by National Institute of Disaster Management, Ministry of Home Affairs, Govt. of India in collaboration with Mahatma Gandhi State Institute of Public Administration (MGSIPA).
She has publications in ugc care listed and peer reviewed research journals. She has also delivered several lectures in reputed universities and institutions.