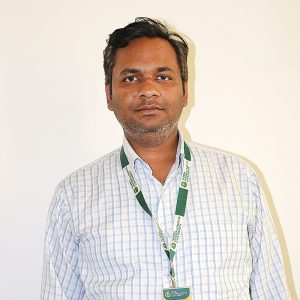 Mr Avinash Kumar Singh
Assistant Professor
Qualification:
M.Tech
Area of Specialization:
Microstrip Antenna
Email:
EXPERIENCE:
Total teaching Experience: 10 Years
Since Aug 2012 working as Assistant Professor Noida International University, Noida.
AREA OF INTEREST
Embedded system, IoT
PUBLICATIONS:
National Publications
[1]. The Koch Island Microstrip Patch Antenna for Wireless Communication in single band mode
[2]. Comparison Of The Koch Island Microstrip Patch Antenna And Square Patch Antenna
[3]. Design of wireless weather monitoring system
International Journals
[1]. Perspectives of thermoelectric materials and devices for energy harvesting application
WORKSHOP /SEMINAR/FDP ATTENDED
Online Advanced FDP on "Cyber Security" from 08/11/2021 to 12/11/2021 at National Institute of Technology Nagaland.
Academy Online Elementary FDP on "Green Technology and Sustainability Engineering" from 25/11/2021 to 29/11/2021 at Kolhapur Institute of Technology's College of Engineering (Autonomous),Kolhapur, Maharashtra, INDIA.