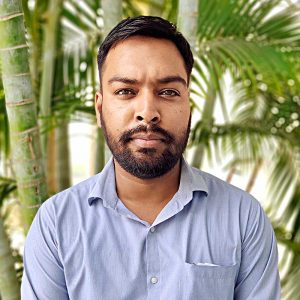 Mr Deepak Kataria
Assistant Professor - Department of History
About:
Mr. Deepak Kataria is working as an Assistant Professor at department of History, School of Liberal Arts, Noida International University. He has completed his Masters from Kirorimal College, University of Delhi, Delhi. He secured, Post Graduate Diploma in Archives and Record Management from National Archives of India (NAI), Government of India, New Delhi.
Experience: 3 years
Qualification: MA, Phd (Pursuing), UGC NET
Research:
Papers published: 04
Papers presented: 01
Certifications:
FDP on Development Program on Advanced Concepts of Outcomes- Based Education. Conducted on 4th to 8th April, 2022.
Attended the Impact Educators conference Organized by Taysey, London.
Research Interests / Specialization:
Modern Indian History/ Social History/ Colonialism / Feminism