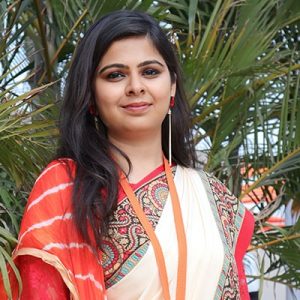 MS. RASHI SARASWAT
Assistant Professor,MRIT
I am a skilled radiologic technologist (healthcare professional) working as Assistant Professor in Noida International University since September 2023. I have an experience of teaching of 2 years. I completed my Masters in Radiological Imaging Techniques from Teerthanker Mahaveer University, Moradabad in year 2021. Prior to this, I did my graduation degree (Bachelors in Radio Diagnosis and Imaging Technology) from College of Applied Education and Health Sciences, Meerut.
I have attended various conferences and CME. I have presented posters in various conferences as well as presented topic in online webinar. Also, I have participated in symposium and attended online webinars.
The key to success is to focus on goals, not obstacles.
Name

Ms. Rashi Saraswat

School Name

School of Allied Health Sciences (SOAHS)

Department Name

Department of Radiology and Imaging Technology

Designation

Assistant Professor

Experience

2 years 2 months

Qualification

Masters in Radiological Imaging Techniques (MRIT)

Bachelors in Radio Diagnosis and Imaging Technology (BRDIT)

Area of Interest

Radiology (X-ray, CT, MRI, Mammography, DEXA), Medical Imaging, Artificial Intelligence

Skill sets & Expertise

Good practical and theoretical skills of general radiography, mammography examination, CT and MRI examination.

Good communication and verbal skills, teaching skills with the desire to learn more.

Research and Publications (if any)

Selfie: Enjoyment or Addiction?

DOI: https://dx.doi.org/10.18535/jmscr/v5i1.96

Khan, N., Saraswat, R. and Amin, B., 2017. Selfie: Enjoyment or addiction?

Awards and Recognitions (if any)

Awarded with Gold Medal in Masters programme as well as Bachelors programme

Memberships (if any)

Certifications (if any)

Certificate of Appreciation for the Big Fish Pool: Handholding the Startups

Certificates from General Electronics (GE) and Siemens pep connect

Certificate from MSDES for guest speaker

Link to personal website/Blog

(If any)

https://www.linkedin.com/in/rashi-saraswat-463b1522b