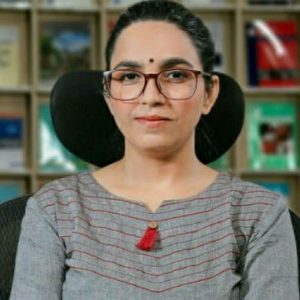 Prof (Dr.) MANU SINGH
Dean - School of Law and Legal Affairs
About:
Prof Dr. Manu Singh, B.A., LL.B., LL.M., PGDM., LL.D, is Dean School of Law and Legal Affairs, Noida International University, Noida.
Prof. (Dr) Manu Singh has been Dean, Faculty of Law, SGT University. Prof. Dr. Manu Singh has been Associate Professor (Law), in Gitarattan International Business School, New Delhi.
Prof. Dr Manu Singh has been Faculty of law in Amity University, Uttar Pradesh. She has been the faculty of law, at Swami Vivekanand Subharti University, Meerut.
She has contributed immensely in imparting quality legal education and has been conferred with Academic Excellence Award by Droit Penal: Indian Law Journal on Crime and Criminology. She has attended, participated and chaired both National as well as International Seminars on more than one occasion. Dr. Singh has also looked after the legal aid clinics and camps organised under the guidance and supervision of Uttar Pradesh State Legal Services Authority for spreading socio legal awareness. She has conducted many workshops to spread awareness about the fundamental rights in oppressed and downtrodden sections of the society.
Publications -
Prof. Dr Manu Singh has authored several books few are as follows "Lectures Notes on Constitutional Law" which published in 2019. "The Code of Criminal Procedure, 1973". Which Published in 2020.
Research –
Dr Manu Singh has published several research papers in National and International repute Journals, few are as follows "The Right to Elementary Education in India: Connotations and Reflections" Universal Journal Educational Research8 (9):4173-4178, 2020 DOI: 10.13189/ujer.2020.080943. (Scopus Indexed Journal).
Prof. Singh commands exceptional research skills and has been a great orator. She continuously inspires students to expand their horizons and has been very successful in enabling young minds to utilise their full potential.