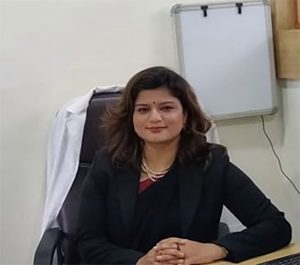 Prof. (Dr.) Supriya Awasthi
Head & Professor - School of Allied Health Sciences (SOAHS)
Department Name
Dept. of Physiotherapy
Designation
Head & Professor
Experience
14 years of clinical, teaching administrative and research experience.
Qualification
BPT, MPT Orthopedics, PhD
Area of Interest
Student welfare, teaching & Training, evidence bases research
Skill sets & Expertise
Ability to create new educational programs and monitor educational statistics relevant to program efficacy and outcomes.
Ability to understand and assimilate current educational and workforce development literature.
Ability to communicate with diverse groups of Health staff, both clinical and non-clinical, staff and leaders of community organizations and academic administration for colleges and universities.
Ability to organize, coordinate, and integrate complex program curriculum and evaluate efficacy.
Ability to teach to a variety of learners and abilities.
Ability to evaluate and identify current and future health care workforce needs.
Excellent communication and interpersonal skills to include the ability to negotiate and resolve conflicts and build teams.
Ability to operate in high-pressure situations.
Excellent organizational skills.
Demonstrated innovative approach to problem resolution.
Ability to work collaboratively across various disciplines.
Research and Publications
• Published over 20 scopus indexed articles in national & international impact factor journals
Awards and Recognitions
Academic Excellence Award at 3rd International Physiotherapy Conference and World Physiotherapy Congress Udaipur 2019.
Significant Contribution Award at First National Sports Physiotherapy Conference, October 2018.
Served as Deputy Controller of Examination for School of Allied Health Sciences. Have 6 copyrights patents filled to her credit.
Written book chapters (Springer publications). Editor, reviewer, editorial member and external examiner for various organizations.
Organizing chairperson, secretary and convener for several institutions with international and national conferences, workshops and webinars.
Memberships
Annual Member of American College of Sports Medicine