About the School of Design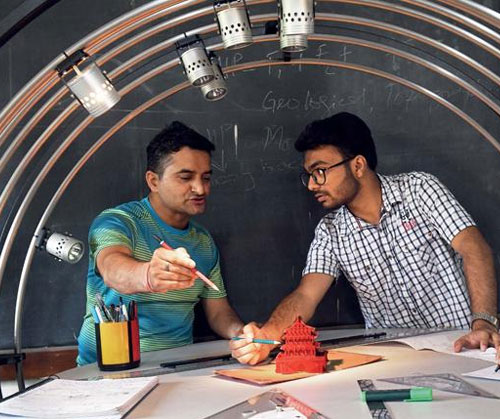 The School of  Architecture at NIU was started in the year 2014-15 with a sanctioned intake of 40 students by the Council of Architecture. The school has well equipped labs, workshops, studios, library and other necessary infrastructure. The intake of the students is drawn from all parts of the country. We also have foreign students from neighboring and African countries. The school has well qualified faculties as per prescribed norms.
"Architecture is the art and science of making sure that our cities and buildings actually fit with the way we want to live our lives: the process of manifesting our society into our physical world". – Bjarke Ingels
What a painter does on the canvas with a handful of brushes and paints, the Architect does it with bricks and mortar. Architect is the one who gives shape to your dreams into reality. Architecture is not just about building monumental masterpieces but it is also about having the good sense to respect, preserve and protect the Mother Earth in all her pristine beauty.
A good architect not only builds aesthetically pleasing structures in keeping with the requirements of time but also builds in complete harmony with the nature.
In addition to the mandatory course content the curriculum lays special emphasis on the maximum use of locally available, ecofriendly and recyclable materials and also on environment friendly methods of construction. One to one interactions with the students, site visits and out station study tours form integral part of the teaching methodology.
Whereas, large number of graduates establish their own Architectural Consultancy firm after an initial period of work experience in private offices, however quite a few of them join post graduate studies and take up teaching as a preferred career option. In addition jobs opportunities are also available with government organizations such as Public Works Department, the Archaeological Department, Ministry of Defense, Town and Country Planning Organization, National Institute of Urban Affairs, Department of Post and Telegraphs, Public Sector Undertakings, Housing and Urban Development Corporation, National Building Construction Corporation Ltd., etc. While some other organizations or bodies like State Departments, Housing Boards, Local Bodies, Builders and Architectural Consultancy firms are also major job providers.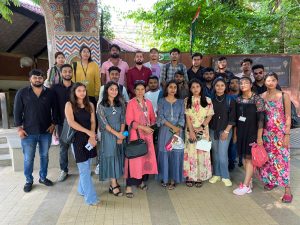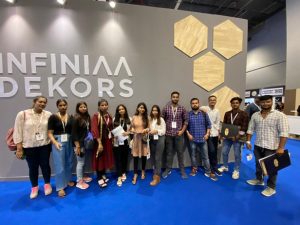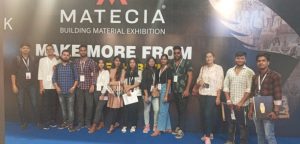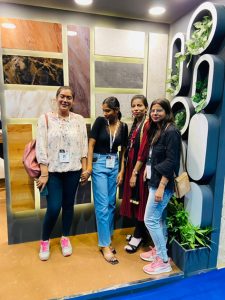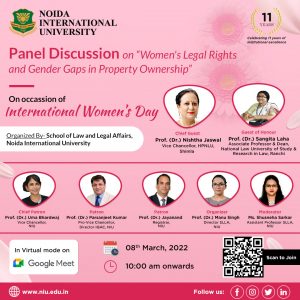 | | | | | | |
| --- | --- | --- | --- | --- | --- |
| Programmes | DURATION | Eligibility | Fee Non-Sponsored | Fee Sponsored | Enquiry Now |
| BID | 4 Years | Minimum 45% marks in 10+2 | 50,000 | - | Enquiry Now |
| B Arch | 4 Years | Minimum 45% marks in 10+2. Students need to qualify Nata Exam. | 75,000 | - | Enquiry Now |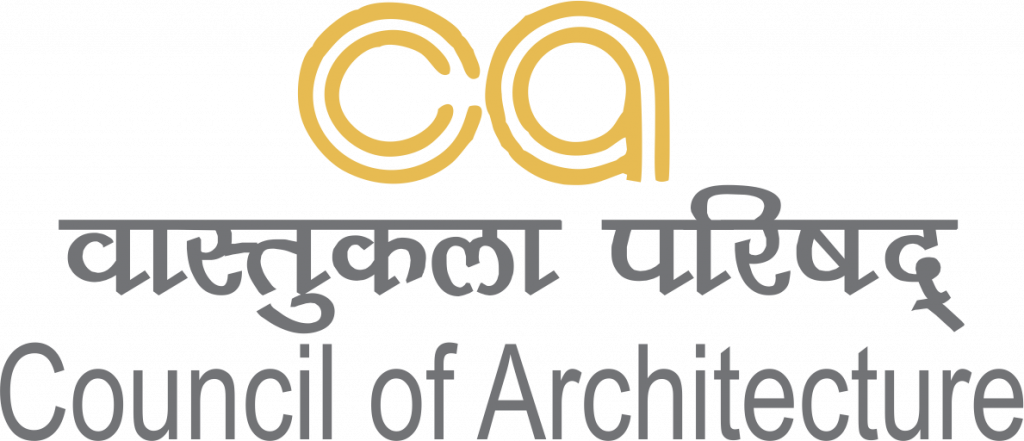 B. INTERIOR DESIGN COURSE
Programme educational objectives (PEO)
PEO1- Ability to apply technological knowledge, as well as aesthetical principles in addressing interior environment issues through new ideas and knowledge.
PEO2- Ability to engage with other economic activity for the betterment of society and perform standard competencies at national and local practice of architecture with the integration of other disciplines.
PEO3- Ability to apply holistic approach and perceive the context of man and society with environment and also provide sustainable and humane approach for design development.
Programme specific outcome (PSO)
PSO1- Design built environment and surrounding considering foundational design principles and considering users need, context and environment.
PSO2- Effectively explain the approach verbally, two and three-dimensional graphic representation, and in writing for design process and approach to any built form, spaces throughout all stages in design concept approach, construction phases and completion.
PSO3- Understand the interior design evolution, historical background, cultural background of people of any place and use them appropriately in design approach and related solution.
PSO4- The knowledge and ability to apply appropriate technical, sustainable, aesthetic, cost effective, and social approach in design decision while handling for any project.
PSO5- Demonstrate the ability to integrate other engineering by employing appropriate building materials, building systems, and construction practices and techniques.
PSO6- Understanding role of every individual, authorities, stakeholder in the process of design conceptual to implement and ability to lead the team from different discipline utilizing knowledge of the diverse forms and the dimensions of professional practice.
Programme learning outcome (PLO)
PLO1- Inculcate creative intellectual capability for new ideas.
PLO2- Understand architectural design principles, elements design and process to apply in building design.
PLO3- Inculcate skills to communicate graphically through knowledge of 2d and 3d presentation of ideas and drawings.
PLO4-Understand design approach for various types of buildings interior like residential, commercial, institutional, healthcare, recreational etc.
PLO5- Learn various components of a building and techniques of building construction, with appropriate use of materials; in context of environment and finances and need.
PLO6- Understand various aspects of environment like climatology, ecology, energy efficiency & alternative methods of energy use and its conservation, integration of renewable energy systems, need and benefits.
PLO7- Apply the knowledge of design fundamentals and Principles with applicable specialization for the solution of complex design challenges.
PLO8- Apply ethical principles and commit to professional ethics and responsibilities and norms of professional practice.
PLO9- Use research-based methods including surveys, design, analysis and interpretation of data and synthesis of information leading to logical conclusions
PLO10- Understand the impact of design solutions human psychology and environmental contexts, and demonstrate / apply the knowledge and the need for humane developments.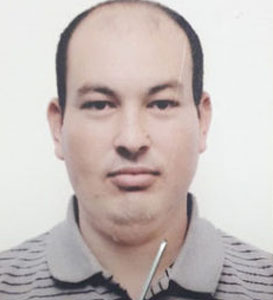 NIU is one of the best international university in Delhi Ncr. I am a fourth semester BA Student. Till now my experience with NIU is very good. All the faculty members are very helpful. Education system is also very good. I am very happy to be a part of this university.
Turkmenistan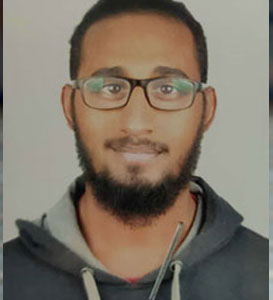 NIU is one of the best university in India. All the teachers and friends are very helpful. Education system is also very interesting.I am very happy for being a part of this university
YEMEN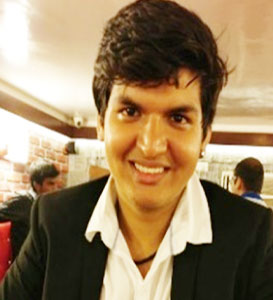 " Noida International University has given me an astonishing platform for the overall growth and development. Every faculty member of MBA department continuously provided assistance to grow in academics and my skills. NIU Placement is working hard for all students to get placed. "
Tejesh Kumar
PinClick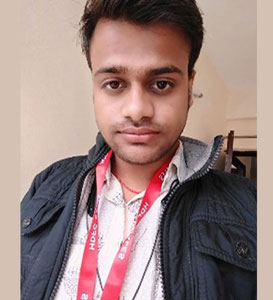 Noida International University has provided us a very efficient platform for the exposure to the training and placement. I am very grateful to the university for providing us the best of placement opportunities and finally I got placed in HDFC and taken the first step to fulfilled my dreams.
Divesh Ranjan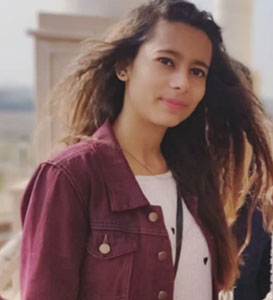 I was pleasantly surprised by the beautiful campus and the quality of facilities that Noida International University provides. Eventually the excellent pedagogy of the teachers and the amazing help I received to enhance my skill and improve my knowledge convinced me of the Excellency of Noida International University.
ISHITA TYAGI
PROVOGUE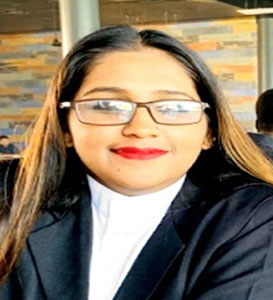 Noida International University has always believed in helping and guiding its students and it was no different during the placement season. Regular classes held at our college to help us with our legal studies and skills were of great help. Our placement administration officers also guided and encouraged us at each step thereby helping me secure my placement at such a reputed company.
Monika Nahata
SALTEE GROUP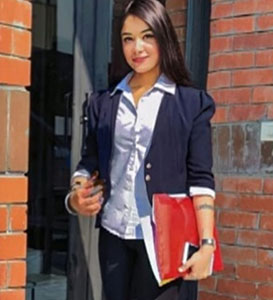 I would like to thank our faculty members who have provided a very supportive environment. NIU undertakes and promotes various managerial, cultural, creative and many other diversified activities, which reflects the grand vision of the NIU and all such activities, helped in my overall development. I also like to thank our placement division who had provided us ample of opportunities and finally got me placed with Capital Brix
SIMRAN SINGH
Capital Brix Pvt. Ltd.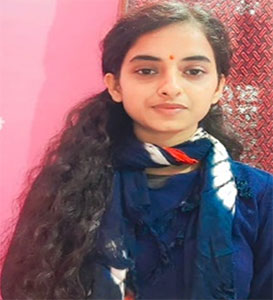 Noida International University has been a great contributor towards the development of my personality. The infrastructure of Noida International University is one of the finest in the NCR region is what stands out the most. NIU, has best faculties with an attitude of being ever ready to help, and not only delivering classroom teachings, but also providing the students with real-time case technical projects and hands on industry experience with field work.
Shruti Priyaq
Acadecraft Pvt. Ltd.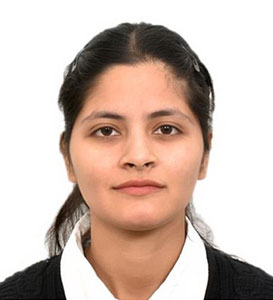 It been some of the lovely and memorable days I spent in Noida International University. NIU & its wonderful faculties are very cooperative and university environment is really good. Placement department has continuously provided assistance and gives opportunities in some of the best organizations in our country. NIU has made the best efforts to provide all the facilities for the students like Faculties, events, sports, etc.
Priyanka Singh
SSSI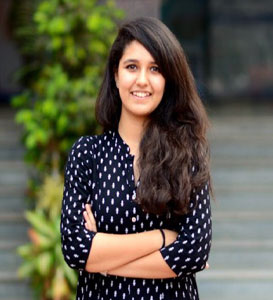 I'm so thankful that I chose Noida International University for my B.Tech program. I cherish the moments spent under the guidance of eminent faculty members, my mentors and Career Development Team. I highly recommend the University for giving an excellent learning environment and shaping my career.
KRISHNA PANDEY
Ingenious Energy Infratech Pvt. Ltd.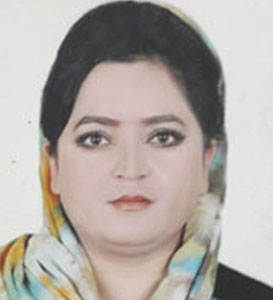 I am doing MA from NIU and I like the university and I am very happy to be a part of this university. This is one of the best university in Delhi (NCR). I select this university for the best environment and good library and also the behavior of teachers and friends are also very good. I am not feeling like outside to my country. The study quality is also very best
AFGHANISTAN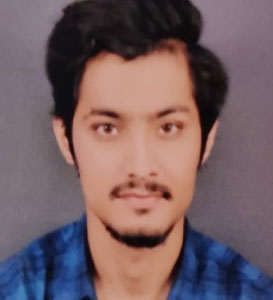 It was my golden phase during my tenure at Noida International University where I learnt and take a leap forward towards my career growth. The entire faculty and department leaves no stone unturned to shape one's future. It's been a wonderful experience of learning with prolific exposure to outside. A big thanks to the Placement Team of Noida International University for providing great opportunities and supporting me by providing best career option.
Nadeem Alvi
Paytm Services Pvt. Ltd.