DATE –  23/08/2022
FACULTY CO ORDINATOR –  Ms Shikha Gupta
ORGANIZING SCHOOL – SCHOOL OF NURSING
NUMBER OF PARTICIPANT – 39
DESCRIPTION
NOIDA INTERNATIONAL UNIVERSITY, organized an educational visit to Sewage Treatment Plant in Okhla, New Delhi on 23rd  August 2022, for the students of GNM 1st year and ANM 1st  year under the guidance of our respected Dean, School of Nursing, Prof (Dr) Dinesh Kumar and Ms. Shikha Gupta, Asst. Professor, School of Nursing   as a part of their study curriculum under 'Community Health Nursing' module. The purpose of the visit was to familiarize the students with the procedure of waste treatment and reuse.
The visit was facilitated by the  administrative in charge of Sewage Treatment Plant. The working of the 30 MGD Sewage Treatment Plant was well explained by other two assistants in charges. The visit included explanation and demonstration by the facilitators, who explained all the details and benefits of the Sewage Treatment Plant. A step by step guide describing what happens at each stage of the treatment process and how various contaminants are removed was explained as batches of students were taken for rounds in the treatment plant and shown the different chambers where the sewage is centrifuged and the final by product sludge is recycled. During the visit, students also became familiar with the working principles and functions of various units of treatment plant such as screens, grit chamber, primary clarifier, aeration tank, secondary clarifier, sludge digester, etc. During the plant visit, students also learnt about the daily monitoring of treated water waste by various chemical analysis.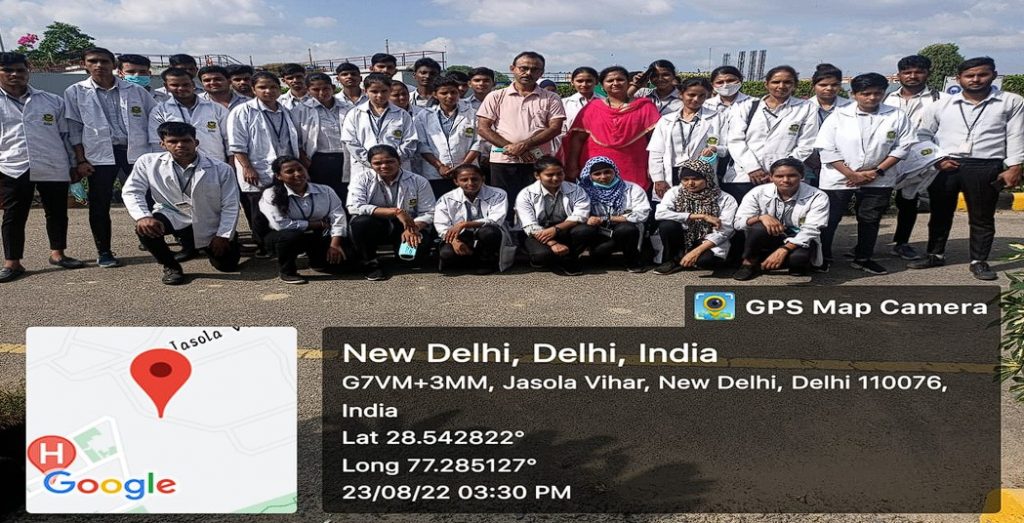 The visit was quite helpful for the students to get the practical knowledge regarding the functioning and process of wastewater treatment plant, and learnt how it can be used for irrigation purpose in public gardens and various agricultural fields. Towards the end of the visit, students asked many questions and also cleared their doubts regarding bacterial removal system from the sewage water.