ABOUT SOE
The school of Education endows quality education and inculcates discipline and dedication in our prospective teachers to lift the responsibilities of the future nation. The Department of Education, Noida International University was started in 2014 with an objective to bring out effective and efficient School teachers besides ensuring quality and need based researches in the field of Education. The school focuses on a comprehensive learning experience, lifelong learning and developing professionals grounded in best practice.
The aim is not only focused on imparting subject knowledge and skills, but also to mould the students with better conduct and character committed to the societal needs and national development. The faculty creates a positive and caring environment for student development and learning. A variety of teaching methods and materials are employed, utilizing media and technology to the maximum. The faculty also plan informative sessions that involve individual development and teamwork.
The School of Education is intended to develop a cadre of professionally qualified teacher educators and teachers to meet the need and challenges of the Knowledge Society across the globe preparing tomorrow's professionals for challenging and rewarding careers.
FACULTY PROFILE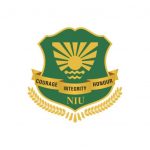 Prof. (Dr) Meena Bhandari
HEAD OF DEPARTMENT
M.A. (English), M.Ed., M.Phil, Ph.D. (Education) (Regional college of Education Ajmer) NET. (Education)
SCHOOL OF EDUCATION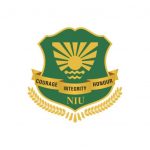 Prof. (Dr) Meena Bhandari
HEAD OF DEPARTMENT
M.A. (English), M.Ed., M.Phil, Ph.D. (Education) (Regional college of Education Ajmer) NET. (Education)
| Faculty Name | Qualification |
| --- | --- |
| Dr. Pooja Gupta | M.Sc. (Organic Chemistry,) M.Ed., M.A.(Economics) Ph.D.(Education) NET.(Education) |
| Dr. Nishi Tyagi | M.A. (Hindi & Sanskrit) M.Ed., Ph.D.(Education& Sanskrit). |
| Mr. Vinod Kumar Nagar | M.A. (Hindi), M.Ed |
| Dr. Udham Singh | MPEd(NIS)M.Phil,PhD NET(Sports) |