About SLA
Contrary to popular belief, liberal art is much beyond fine arts or the performing arts. For the ancient Greeks, mathematics, grammar and music were all arts. Art is something made, something fashioned by man. Going by this definition all of social sciences and humanities are an achievement of human kind and an integral part of Art. What distinguishes a liberal arts program from other 'traditional' courses is that students study a range of subjects across academic spectrum.
In a vibrant and dynamic world, the need is for vivacious and self-motivated individuals backed by an education that broadens the scope of the professional's thought processes and analytical capabilities. A liberal arts education enhances these qualities and helps in developing analytical understanding.
The School of Liberal Arts (SLA) is a center for the study of a highly diverse though inter-related range of subjects including English (Literature and Linguistics courses), Psychology, Political Science, Human Rights, Sociology, Public Administration, Geography and History. A liberal arts degree program equips one with all the technical and academic knowledge to excel in one's chosen field of study, while simultaneously enriching one's knowledge base with other skills and knowledge sets that no doubt supplement a core domain.
SLA is committed to teaching innovative and intellectually stimulating courses to undergraduate and post graduate students, with a focus on high class research in the field of humanities and social sciences. The School offers undergraduate courses, post graduate courses and research programmes namely M.Phil. and Ph.D. Teaching methods of liberal education foster self-knowledge and empower the individual to deal with the complexity of today's globalized world. These methods include critical thinking, creative problem-solving, community engagement and appreciation of diversity, which are entrenched in the curriculum and enable the students to become citizens of merit.
Governing Body Requirement
What is Liberal Arts?
Liberal Arts can be defined as the areas of learning that nurture general intellectual ability rather than professional or technical skills. During the Greco-Roman era, education in the liberal arts was considered necessary for a free individual active in civic life. The emphasis was on the humanities. For them, mathematics, grammar and music were all Arts. The aim was to produce an individual who was not only knowledgeable in many fields and highly articulate but also virtuous and ethical.
In the modern context, a typical liberal arts degree program is interdisciplinary. It is much beyond the fine arts or performing arts. It covers topics within the humanities as well as the natural, social and formal sciences. What distinguishes a liberal arts program from other 'traditional' courses is that students study a range of subjects across the academic spectrum. This leads to the development of well rounded individuals who have general knowledge of a wide range of subjects and the ability to pursue lifelong learning, thereby becoming valuable members of their communities. A liberal arts education broadens the scope of a professional's thought process and helps in developing analytical skills.
Social Outreach Program SLA (13th Feb 2017)
School of Liberal Arts has organized a social outreach programme on 13th February 2017 to build up conscientiousness among student for their responsibility towards society. Through Social Outreach Programme, the students were asked to come up with any kind of help for the poor, marginalized and underprivileged people of the society. Student and faculty brought some unused items, clothes, toys, eatables and day to day needs to lend a hand. All the items were distributed to target group by students.
The students were touched by the plight of the underprivileged and people belong to the marginalized sections of the society. Through the Programme students have realized how fortunate they are with the necessities and comforts of life. The awareness and realization of the students from the outreach programme is evident. The students have expressed gratitude to the university and thanked the Management, Head and the Faculty-in-Charge Dr.Seema Kumari for having conducted such a programme for them.
Read More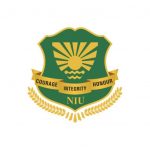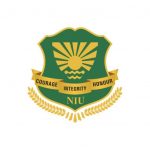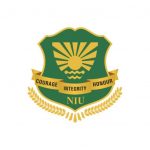 SLA Educational Trip cum Picnic to Qutub Minar (9th Feb 2017)
School of Liberal Arts (Arts) organized a one day educational trip to an Indian Historical Monument cum picnic to Qutub Minar and Archaeological Park, Mehrauli on 9th February, 2017. The trip was arranged by Dr. Malini Prava Sethi, Ms. Pratibha A. Singh and Mr. Vineet Chandan along with the coordination of all the faculty members of SLA under the guidance and initiative of the head of the department of SLA, Dr. Anshu Mathur. The trip was supported by the NIU management by providing a bus to pick and drop the SLA team to the venue.
Sixty Four students of SLA and eight faculty members went for the trip. The students of SLA who went for the trip constituted various Indian and foreign students (Nigerian & Afghani students). The entire team had an enthralling and tremendous experience of visiting the Minar as it is not just a place for tourism but also an essential part and symbol of our rich cultural heritage. It also provided us an opportunity to provide foreign students with the live experience of the monument. This was followed by a short thrilling visit to the Mehrauli Archaeological Park that was just adjacent to the Minar premises.
Finally, the picnic was quite enriching and a rejuvenating experience for the entire team of SLA.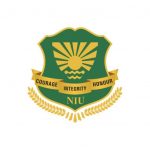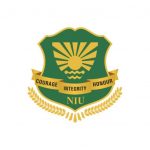 FACULTY PROFILE
EPARTMENT OF POLITICAL SCIENCE & PUBLIC ADMINISTRATION
Dr. Anshu Mathur
HEAD OF SCHOOL
Phd(Education), MA, Bed, BA
| Faculty Name | Qualification |
| --- | --- |
| Dr. Neelam Rana | Ph.D(Eng) ,M.A.[Political Science] |
| Dr. Shruti Singh | PhD(Public Administration), MPA,BA |
| Dr. Seema Kumari | Phd(Sociology), Mphil, MA, BA |
| Dr. Aparna Srivastava | Phd, Dphil, MA, BA |
| Dr. Pratibha Anand Singh | M.Phil(Clinical Psychology),MA,BA |
| Dr. Malini Prava Sethi | Ph.D(Tourism),M.Phil,MA,BA |
| Vineet Chandan | Ph.D(Pursuing),M.Tech,MA,BA |
| Dr. Samana Asaghar | Ph.D(Linguistics),M.A(Linguistics),B.A |