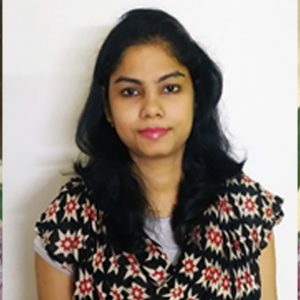 Dr. Afsana Praveen
Ph.D in Biotechnology
About: I, Dr. Afsana Praveen is an Assistant Professor in the department of Biotechnology and Microbiology and joined the NIU as a faculty on 4th October 2021 after completion of Ph.D.
Experience: NA
Qualification: Ph.D in Biotechnology from Jamia Millia Islamia (Central University), New Delhi.
Award & Recognition:
Awarded JRF and SRF from Department of Biotechnology (DBT), Government of India.
ICAR-NET from Indian Council of Agricultural Research.
Research: Ph.D. topic entitled "Study of nitric oxide signaling molecule in crop plants under arsenic stress". We focused how nitric oxide mitigate toxicity of arsenic in crop plants such as rice and brassica by observing the several morpho-physiological, biochemical parameters, transcripts analysis, nutrients and amino acid profiling.
Certifications: Net Exemption certificate according to 2016 regulations.
Area of Interest: World population is rising uninterruptedly and food safety becomes a principal concern worldwide. With the ever-fluctuating universal environmental climates, plant growth is suppressed which threaten the agricultural productivity. These stresses also subsidize in variance dispersal of plant species among several earth segments. Plants are sessile organism and they have to confront repetitively varying environmental conditions which are unfavorable/stressful for their growth and development. These stressful factors can be biotic or abiotic. Pathogen infection and herbivore attack are example of biotic stress. Abiotic stresses comprise drought, cold, salinity, heat, heavy metals, ultraviolet (UV) radiation, and flooding.