B.Tech Education & Future in India
India has seen a significant change in its economy and socio-political landscape in the last three decades. The only thing which didn't change till now, even though rewarding career opportunities are available in various fields of study, Indian students follow the traditional path of pursuing B.Tech Engineering courses after completing their intermediate education.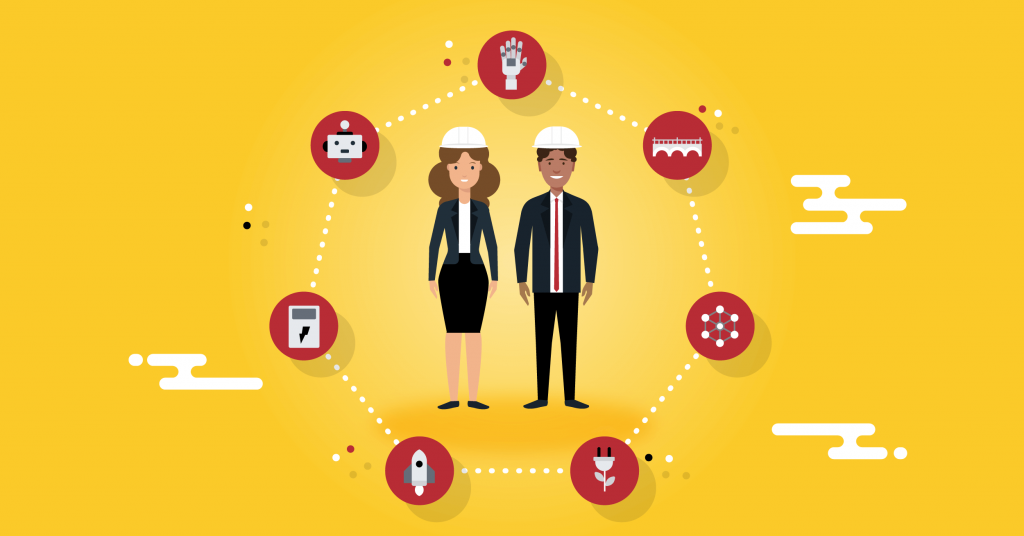 Choose a B.Tech College which helps you in better career growth:
The reason behind this fact is that students choose the same field of study over and over again. There are many employment avenues to choose from with high paying jobs and after completing higher studies. India has the highest number of Engineers population globally and boasts of world-class infrastructure. Every year, India produces one million (approx.) engineering graduates. The country has over 35,000 engineering colleges and 34,000 polytechnic institutes. Although the number of institutions disseminating knowledge related to the Engineering field is high in India, this does not mean that every institute produces the quality of workforce required as per the current industry requirements. Some of the top B.Tech colleges in India include IITs, NITs, IIITs, GFTIs, and BITS-Pilani. It is a matter of pride for the School of Engineering & Technology, Noida International University (NIU) to be included in the list of B.Tech ENgineering colleges known for their impeccable teaching method and excellent placements.
Why NIU is the first choice of students for B.Tech?
School of Engineering and Technology (SET) is the flagship school of NIU and is known as one of the best BTech colleges in Delhi-NCR. It provides students with the necessary guidance to excel in the Engineering field through amalgamating theoretical and practical learning practices. School of Engineering and Technology has adopted the Choice Based Credit System (CBCS) and continues assessment for the students. SET, Noida International University, is known for its teaching pedagogy. It offers BTech in Computer Science and Engineering, Civil Engineering, Electrical Engineering, Electronics and Communication Engineering, Mechanical Engineering and Mechatronics Engineering at the undergraduate level.
School of Engineering and Technology Highlights:
One of the best institutes for Engineering and Technology in the country

The curriculum is designed in such a way so that students start feeling and thinking like engineers on day one, and it meets the needs of Industry 4.0.

Academic and research excellence through highly-qualified and experienced faculty members

Flexible academic programmes with Choice Based Credit System (CBCS)

Regular industry interaction through Industrial Visits, Workshop, Seminar, Guest Lectures and Conferences

Campus placement and corporate training activities towards the development of employability skills and business awareness

Opportunity to earn professional skills certificates provided by industry partner IBM, IIT Kanpur, Future-Zen group, Farelabs, ICT Academy and UiPath, etc.
School of Engineering and Technology Collaborations
SET, Noida International University has collaborated with various renowned organisations to promote research and knowledge-sharing programmes and to help students understand the ongoing trends in the industry along with the latest methodologies used by them to maximise productivity:
IBM

IIT-Kanpur

Future-Zen Group

ICT Academy

UiPath

Farelabs

Voltron's Energy 
At the School of Engineering and Technology, we strive to create an educational system that caters to the students' learning requirements who aspire to make their careers in the Engineering field.
B.Tech Admissions 2022 are open now, join the NIU movement and Experience the Transformation.