ABOUT Centre For Research Studies
The Centre for Research Studies (CRS) is the University's research umbrella committed to cutting-edge research with state-of-the-art research facilities and academic-industry partnerships. The University encourages multidisciplinary research projects of applied nature that could be translated into an intellectual property of direct significance to the country with further potential to be rolled out as a novel technology/product for the service to humanity.
University holds the research as its integral and intensive part with substantial innovative research being undertaken within and across its many departments and schools. The centre constantly thrives at creating an interactive environment amongst the various schools of the University in its pursuit for fuelling interdisciplinary research by generating novel ideas. In an endeavour to carry forward the research impetus of the University. To further broaden the horizon for research and collaboration, CRS works towards bridging gaps between NIU researchers and other co-visionary research groups/units within India and overseas by organizing seminars, conferences and webinars.
CRS ensures support to its researchers through all phases of research including identification of thrust areas of research and approaching it with innovative ideas through strategic research plan and vibrant research collaboration for stepwise translation of the research to industrial partners and establishing know-how. Additionally, the centre, in promoting a sense of ownership within researchers encourages and guide them in generating extramural research funding. NIU is proudly visible on the portals of government funding agencies like DST, SERB, DBT, ICSSR, DARPAN, to name a few.
An overview of CRS functioning
Review and implementation of University research and promotion policies as per the recommendation of University Research Committee (URC).
Recommendation for seed funds and consumable grants as intramural support to the researchers.
Strengthen the academia-industry partnership.
Ascertain that the University's thrust areas of research are well aligned with global challenges.
Institutional Ethical Committee ensures the welfare of human subjects.
Intellectual Property Rights policy to protect research novelty and support patent filling.
Consultancy management through University consultancy and revenue sharing policy.
Support for conference presentation and travel.
Professional development assistance.
Training and guidance for writing competitive grant proposals to generate extramurally sponsored research.
Workshops for writing peer reviewed research paper for journal of international repute.
Ensure plagiarism-free standard ethics in publication check through the original software, as UGC guidelines.
MSP
Requirements for the Award of Ph.D. Degree/MSP Certificate
Ref.No. : CRS/2018/016 Dated: 12th Oct 2018
Ph.D Degree Awarded
Notice-Ref. No: CRS/2018/014
M.Phil./Ph.D. Ordinance
F.1001/12/2019(Acad.)
M.Phil / Ph.D Ordinance January 2019
Format of Ph. D. Progress Report
Ref.No. : CRS / 2018 / 017 Dated:12 th Oct 2018
M.Phil. Degree Awarded
Notice-Rf. No : CRS/2018/015
Year Book 2017-18
CRS Year Book 2017-2018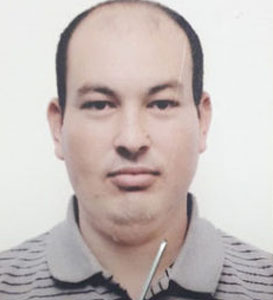 NIU is one of the best international university in Delhi Ncr. I am a fourth semester BA Student. Till now my experience with NIU is very good. All the faculty members are very helpful. Education system is also very good. I am very happy to be a part of this university.
Turkmenistan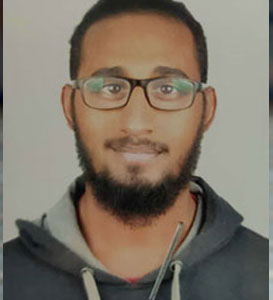 NIU is one of the best university in India. All the teachers and friends are very helpful. Education system is also very interesting.I am very happy for being a part of this university
YEMEN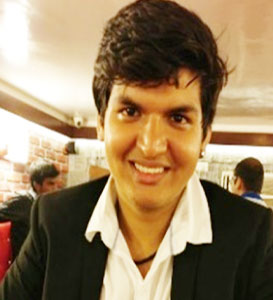 " Noida International University has given me an astonishing platform for the overall growth and development. Every faculty member of MBA department continuously provided assistance to grow in academics and my skills. NIU Placement is working hard for all students to get placed. "
Tejesh Kumar
PinClick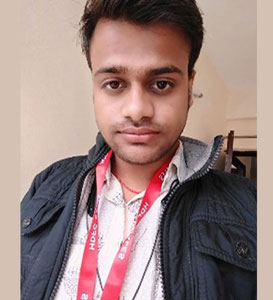 Noida International University has provided us a very efficient platform for the exposure to the training and placement. I am very grateful to the university for providing us the best of placement opportunities and finally I got placed in HDFC and taken the first step to fulfilled my dreams.
Divesh Ranjan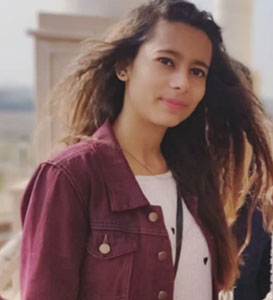 I was pleasantly surprised by the beautiful campus and the quality of facilities that Noida International University provides. Eventually the excellent pedagogy of the teachers and the amazing help I received to enhance my skill and improve my knowledge convinced me of the Excellency of Noida International University.
ISHITA TYAGI
PROVOGUE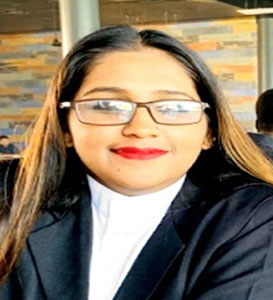 Noida International University has always believed in helping and guiding its students and it was no different during the placement season. Regular classes held at our college to help us with our legal studies and skills were of great help. Our placement administration officers also guided and encouraged us at each step thereby helping me secure my placement at such a reputed company.
Monika Nahata
SALTEE GROUP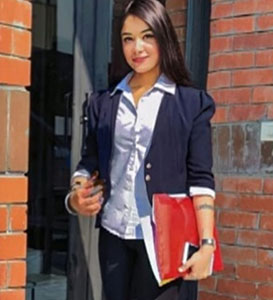 I would like to thank our faculty members who have provided a very supportive environment. NIU undertakes and promotes various managerial, cultural, creative and many other diversified activities, which reflects the grand vision of the NIU and all such activities, helped in my overall development. I also like to thank our placement division who had provided us ample of opportunities and finally got me placed with Capital Brix
SIMRAN SINGH
Capital Brix Pvt. Ltd.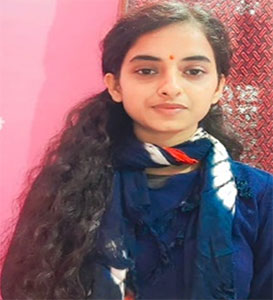 Noida International University has been a great contributor towards the development of my personality. The infrastructure of Noida International University is one of the finest in the NCR region is what stands out the most. NIU, has best faculties with an attitude of being ever ready to help, and not only delivering classroom teachings, but also providing the students with real-time case technical projects and hands on industry experience with field work.
Shruti Priyaq
Acadecraft Pvt. Ltd.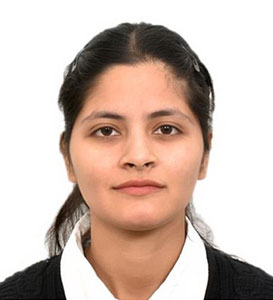 It been some of the lovely and memorable days I spent in Noida International University. NIU & its wonderful faculties are very cooperative and university environment is really good. Placement department has continuously provided assistance and gives opportunities in some of the best organizations in our country. NIU has made the best efforts to provide all the facilities for the students like Faculties, events, sports, etc.
Priyanka Singh
SSSI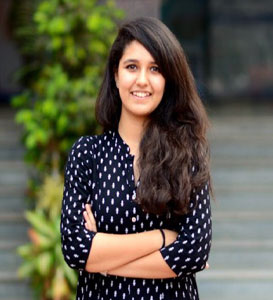 I'm so thankful that I chose Noida International University for my B.Tech program. I cherish the moments spent under the guidance of eminent faculty members, my mentors and Career Development Team. I highly recommend the University for giving an excellent learning environment and shaping my career.
KRISHNA PANDEY
Ingenious Energy Infratech Pvt. Ltd.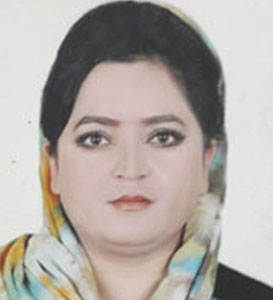 I am doing MA from NIU and I like the university and I am very happy to be a part of this university. This is one of the best university in Delhi (NCR). I select this university for the best environment and good library and also the behavior of teachers and friends are also very good. I am not feeling like outside to my country. The study quality is also very best
AFGHANISTAN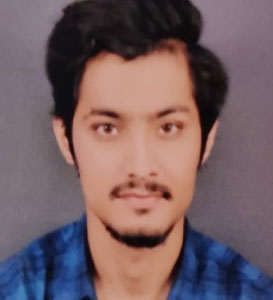 It was my golden phase during my tenure at Noida International University where I learnt and take a leap forward towards my career growth. The entire faculty and department leaves no stone unturned to shape one's future. It's been a wonderful experience of learning with prolific exposure to outside. A big thanks to the Placement Team of Noida International University for providing great opportunities and supporting me by providing best career option.
Nadeem Alvi
Paytm Services Pvt. Ltd.