A proposal of Research and Innovation Centre (RIC)
ENGINEERING & TECHNOLOGY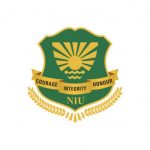 JOURNALISM & MASS COMMUNICATION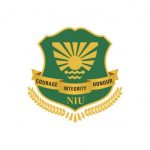 CENTER FOR RESEARCH STUDIES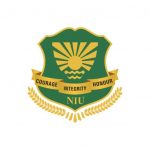 SCHOOL OF ARCHITECTURE
SCHOOL OF LIBERAL ARTS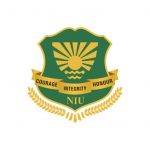 SCHOOL OF EDUCATION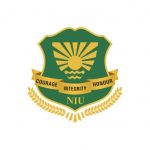 LAW & LEGAL AFFAIRS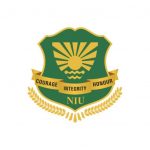 NURSING & HEALTH SCIENCES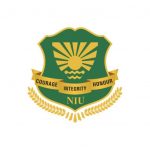 BUSINESS MANAGEMENT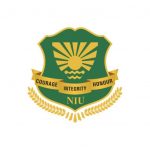 SCHOOL OF SCIENCES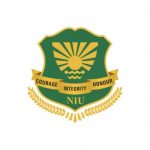 SCHOOL OF FINE ARTS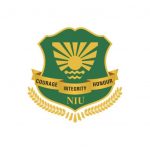 Introduction
The Noida International University (NIU) has been established by the UP State Legislature Act  27  of  2010  and  recognized  by  the University  Grants  Commissio nunder  section 2 (f)  of the  UGC Act,  1956. .  The  75  acres  of  the  Noida  International  University  is  located  near  the Yamuna Expressway Educational Hub, Gautam Budh Nagar, Uttar Pradesh, India. NIU is not just strategically the right hoice by location but the right fit for student who are looking for a  world  class  education. NIU  offer  150  courses  and  housing  over  4000  students  both domestically and from 25 international countries, NIU is Delhi NCR's Largest Private and Best  Upcoming  Institute  (awarded  by  ASSOCH AM  2016). Recently, The  NIU  Strategic  Plan for Research and Innovation builds on areas of research where ability and success have been proven, while nurturing the growth of newly emerging areas.
Inspired  with recent  achievements  in  academic,  research  and innovation,  NIU decided  to develop a centre named as Noida International University Research and Innovation Centre (NIRC) which will be emphasized to establish a well-equipped research centre and planning to start the mission from the 2018. Developed in strategies through a year-long consultative process  this  is  the  blueprint  to  achieve  our  vision  for  research  inspired  by  challenges  and opportunities, partnered with end-users and communities, and underpinned by excellence
NIU  continues  to  focus  its  research  strategy  on  facilitating  world-class  research  in  major Centres  of  Excellence.  While  the  institution  has  proved  very  successful  in  developing interdisciplinary research centre, known as Centre for Research Studies (CRS), a substantial proportion of the research activity is undertaken within the Departments and Schools of the University. Such activity is central to the development of new clusters of research focus and the seeding of future Centres and Institutes at NIU
Vision
To support NIU's goal of becoming India's exemplary comprehensive research university by providing the guidance and support required to realize the potential of NIU's research community. NIU will contribute to the development of India's knowledge-based economy and provide support for entrepreneurship, innovation and new business creation.
Mission
To support and develop NIU/NRIC research activities for the generation, protection and dissemination of knowledge at the highest level of excellence. We will drive the pursuit of knowledge, innovation, creativity and discovery by providing leadership and support in every aspect of the planning, funding, execution, application and exploitation of research. We will lead the commercialization of NIU/NRIC research activity, and seek to promote national economic development and job creation through the coherent delivery of innovation and entrepreneurship initiatives. We will communicate knowledge created by the NIU/NRIC research community, for all stakeholders on a global stage, including the scientific community, the general public, policy makers and industry, regarding the quality, breadth and significance of research at NRIC.
Values
We aim to deliver a quality service to the diverse NIU/NRIC research community, as a single point of knowledge providing support and a dynamic response to the continually transforming national and international research landscape. We will provide responsible leadership, excellence, initiative, professionalism, integrity and respect, working to the highest standards in all of our endeavors.
The Research and Innovation Strategic Plan builds on the action sets from crossing the Horizon. In particular, it expands on our intent to "deliver industry and end-user informed research, supporting an industry-relevant curriculum," including work to embed a thematic
approach to research themes, build on our research strengths, and deliver the transformed PhD.
This plan for research and innovation is structured around five pillars and strategic goals:
Research Culture – vibrant, outward facing and responsive.

Research Leadership – high performing research leaders who shape research directions, inspire others and lead them to success.

Research Excellence – scale and focus in areas of research strength and seeding new capacity.

Research Partnerships – effective partnerships with the end-users of our research.

Research Translation – as the University of Enterprise we aspire to be a national leader in research translation for real world outcomes.
These interdependent pillars provide a framework through which we can deliberately shape research at NIRC to deliver this vision. They will guide how we invest in the growth of our research capacity, recognize and reward achievement, and signal our distinctiveness to prospective staff, students and partners.
Theme
Theme 1: Research Excellence
NRIC is committed to creating a dynamic environment and pervasive research and scholarly culture that encourages academic staff to undertake ambitious, innovative and rigorous research.
NIRC is committed to consolidating existing and developing new research collaborations with strong partners at home and abroad.
NIRC has the commitment to carry out research of the highest quality. Increasing quality is a key target and we expect that by year 2020.
Our strategy for research development will be to focus growth in above mention six thematic areas. This will require significant investment in staff, students and physical resources to ensure that these research groups have 'critical mass' and a sustainable research base underpinned by a broad range of income streams.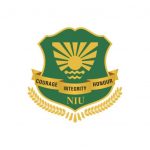 Figure 1: Summarized view of NRIC's focus of initiatives part-1.
Faculties will produce annual research plans and will ensure that all research groups produce annual research plans containing strategies for external income generation, publications and targets for Research Performance Indicators (RPIs) relevant to the subject area, such as:
The number and value of research grants and contracts gained per academic year
External commercial income per academic year3
Number of PhD students per academic year
impact of research sustainability, importance, and potential of research
Number of Books, Chapters, Refereed Journals, Refereed Conference Articles, Creative Works, Patents, and Refereed Designs.
Faculties are expected to provide financial incentives at research group level, based on plans and performance, to give a degree of autonomy to researchers to maximize the inputs to and outputs from their research.
It is recognized that many key future research challenges cross traditional boundaries. We will support multi and inter-disciplinary research where there is sufficient strength and quality in the underpinning discipline bases.
Through the Graduate School we will support the development of multi or inter-disciplinary Doctoral Training Program (DTPs) to provide critical mass and opportunities for externally marketing research strengths and expertise. We will also seek to improve the overall experience and environment for research students, including embedding training and employability skills in doctoral program.
We recognize the importance of investing in research and will provide highly selective competitive mechanisms to centrally fund research related infrastructure, research scholarships, research leave and pump-priming research and innovation funding.
Theme 2: Researcher Development and Research Leadership
It is vitally important that we nurture, recognize and reward research talent in order to become a location of choice for academic staff at all career stages. Our aim is to support the development of all research staff and to nurture our Early Career Researchers (ECRs). This will be assisted by our adoption of the Researcher Development Framework.
We will support and develop our research active staff through the introduction of Individual Research Plans and the use of associated research allowances to give time to undertake high quality research.
We will strategically invest in future research leaders through a range of activities including a tailored developmental program aimed at producing genuine leaders in the NIU.
We will encourage and support our staff to apply for prestigious external fellowships and research awards, and we will support them in seeking to obtain doctorates (PhD or equivalent) and higher doctorates (DSc or equivalent) to demonstrate international excellence in research.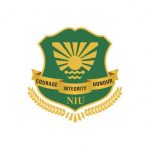 Figure 2: Summarized view of NRIC's focus of initiatives part-2.
Theme 3: Impact and Visibility of our Research
Our research makes a real difference and strives to achieve excellence with impact. The demonstration of tangible research impacts to funders, investors and partners is vital for the future. We have great strengths in applied, multi and inter-disciplinary research and extensive collaborations and partnerships with key clients in industry, commerce, charities, public sector, professional bodies and community groups.
We will build on specific local initiatives in order to ensure that our engagement strategies are credible and distinctive. Community-engaged research will become one of our key strategic priority areas for research support.
We will work with international, national and regional communities to disseminate the results from our research for the benefit of wider society. We will collaborate with businesses and other professional partners in our focus areas to ensure that as much of our research as possible is turned into new services and products.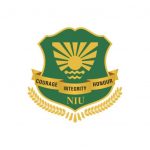 Figure 3: Summarized view of NRIC's focus of initiatives part-3.
We will ensure that our research feeds into our high quality teaching and learning to help provide students with the intellectual and practical skills (including research and enterprise skills) to assist them in gaining employment in an increasingly competitive job market. Our research focus areas provide excellent opportunities for industrial placements, internships and teaching by practitioners. We will pursue a range of vehicles for providing knowledge exchange, including consultancy, bespoke in-house training, Knowledge Transfer Partnerships and education program. We will undertake extensive and targeted external marketing, public engagement and press activity, thus enhancing the visibility of our research and reinforcing our reputation as a university with which to do business. We will have a first-class presence for research and innovation on our NIU website.
Theme 4: Commercialization
We have entered into a strategic partnership with an external organization which will work with us to identify and develop our intellectual capital and create exploitable solutions. This will include exploring new models of intellectual property development.
We will continue to support the creation of spin-out companies to ensure that our best innovations are translated into practical benefits for the economy and wider society.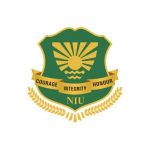 Figure 4: Summarized view of NRIC's focus of initiatives part-4.
Through the NRIC we will continue to offer space to start-up companies and more established businesses with the aim of achieving 100% occupancy through a range of initiatives designed specifically to facilitate NIU's students. It is the responsibility of the Director of the Research and Innovation Cell to build research capacity, support research and the generation of external income.
Details of Head of NIRC
Prof. (Dr.) Jayanand
Prof. Jayanand received his PG, MPhil and PhD from Jawaharlal Nehru University, New Delhi and currently as Director & Registrar at NIU, He has been Registrar and Dean at Shobhit University, Meerut. He did his postdoctoral research at Department of Physiology, AIIMS, New Delhi. He has 12 years of teaching and ten years of research experiences in different areas like biophysics, biomaterials, bioelectromagnetics, bioinstrumentation, electro- magneto-therapy, spinal cord injury and osteoporosis. He has published more than 35 research papers which include national and international peer-reviewed journals, 05 Books and 08 Book Chapters. He has supervised 08 Ph D, 22 M Tech and 06 M Phil scholars. He has been awarded with research fellowship and grants from CSIR, ICMR, DST and MSME and received Best Teacher award from Delhi Deputy Chief Minister.
Details of Core Members pf NIRC
Name of the core member
Dr. Varun Kumar Sharma
Qualification (s)
Ph.D (Italy), Postdoc (France)
Highest Degree awarded university/institute & Year
University of Padova, Italy Awarded year: March, 2014
Thesis title
Role of small non-coding RNAs in Adult T-cell Leukemia/Lymphoma (ATLL) and T-cell transformation.
Details of fellowship (s) awarded
1. International PhD fellowship (Italy).
2. University of Verona and Padova, postdoc fellowship (Italy).
3. INSERM Postdoc fellowship (France)
Year (s) of Research experience
13 Years
Research grant applied /received
AIC grant
Publication (s)
18
Book chapter/Book edited /published
1
| | |
| --- | --- |
| Name of the core member | Dr. A. Geetha Bhavani |
| Qualification (s) | Ph.D (Anna University, TN, India), Postdoc (South Korea) |
| Highest Degree awarded university/institute & Year | Anna University, Tamil Nadu, India. 2008 |
| Thesis title | Hydroisonerisation of alkylbenzenes over Bufunctional Bimetallic large pore zeolite catalysts |
| Details of fellowship (s) awarded | Post Doctoral Fellowship, Pohang Institute Of Technology (POSTECH), South Korea |
| Year (s) of Research experience | 14 Years |
| Research grant applied /received | AIC grant |
| Publication (s) | 9 |
| Book chapter/Book edited /published | – |
| | |
| --- | --- |
| Name of the core member | Dr. Shailesh Solanki |
| Qualification (s) | |
| Highest Degree awarded university/institute & Year | |
| Thesis title | |
| Details of fellowship awarded | |
| Year (s) of Research experience | |
| Research grant applied /received | AIC grant |
| Publication (s) | |
| Book chapter/Book edited /published | |
| | |
| --- | --- |
| Name of the core member | Ms./Dr. Pratibha Teotia |
| Qualification (s) | |
| Highest Degree awarded university/institute & Year | |
| Thesis title | |
| Details of fellowship awarded | |
| Year (s) of Research experience | |
| Research grant applied /received | AIC grant |
| Publication (s) | |
| Book chapter/Book edited /published | |