About SFA
"Visible things can be invisible. However, our powers of thought grasp both the visible and the invisible – and I make use of painting to render thoughts visible." – Rene Magritte
When one has provided such isolation (the mental space to think) amongst the crowd by an institution, one questions the self "who am I?" and inquiring about it becomes the aim one gets while becoming the part of The School of Fine Arts, Noida International University. The process of finding the answer the understanding of various disciplines of Fine Arts, a student gets from the SFA faculties who are specialized in multiple disciplines of Fine Arts, in the Foundation year of four years Bachelor Program. As per the student's potential and interest she/he may choose the specialization from the second year onwards till the fourth year, where she/he has to do rigorous practice to acquire the skills in the practical studio work, the study of prescribed theory subjects and research in selected fields. To reach the epitome level of creativity and become the master of original mannerism excogitate by a student which can define her/him as an individual, she/he pursues the Master's program here at SFA, NIU.
Our endeavour is to distinguish between education where one learns how to make living and a form of education that teaches one how to live which is highlighted in the ANNUAL DISPLAY of the School one witnesses the mature amalgamation of the views in various disciplines of Fine Arts.
"The discipline of creation, be it to paint, compose, write, is an effort towards wholeness."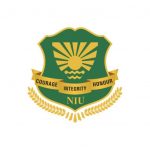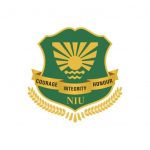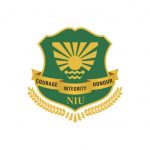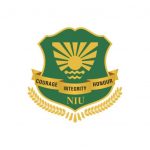 White Circle- Annual Display 2018
Courses & Fee Structure
FEE PER SEMESTER
Note:
*An additional INR 1000 to be paid per semester as per Activity Fee
*Scholarships are on the Tuition Fee only.
SCHOOL OF FINE ARTS
Deparment Of Fine Arts

| | |
| --- | --- |
| NAME : | Ms. Sarita Singh |
| Qualification : | MFA, BFA |
| Designation : | Assistant Professor |
| Department : | School Of Fine Arts |

| | |
| --- | --- |
| NAME : | Ms. Swati Dahiya Jha |
| Qualification : | MFA, BFA |
| Designation : | Assistant Professor |
| Department : | School Of Fine Arts |

| | |
| --- | --- |
| NAME : | Ms. Nishi Srivastava |
| Qualification : | MFA, BFA |
| Designation : | Assistant Professor |
| Department : | School Of Fine Arts |