ABOUT CRS
"The Beauty of research is that you get to question the very fundamentals of a subject"
The Centre for Research Studies offers PhD and M.Phil programs in various disciplines through its constituent schools and departments. Our PhD and M. Phil programs are designed to give students the space and infrastructure to come up with original research that contributes to the chosen discipline. The aim is to nurture scholarly talent equipped with analytical thinking and problem solving capabilities. Over 300 students from across the globe divulge themselves in 9 academic research departments. The highly qualified faculties act as entrepreneurs and are deeply engaged in education research and carry their research experience into the classrooms. The sprawling digital library is well equipped with textbooks, reference books, journals and periodicals containing unfathomable amount of content.
FACULTY PROFILE
CENTRE FOR RESEARCH STUDIES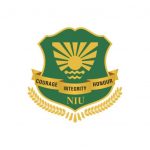 Pro (Dr.) D.K Chauhan
Director
 Ph.D- Power Distribution M.Tech- Power System and Control M.Tech- Electrical Machine B.E- Electrical Engg.
| Faculty Name | Qualification |
| --- | --- |
| Dr. Abhilekha Sharma | Ph.D- Chemistry M.Sc- PCM |
| Dr. Surya Kant Yadav | Ph.D- Computer Science MCA |
| Mr. Anupam Yadav | M.Tech- Telecommunication B.Tech- ECE |
| Mr. Ashish Kumar | M.Tech*- BCM B.Tech- Civil Engg. |
| Mr. Aditya Kumar | M.Tech- CSE B.Tech- IT |